I began to create these circles a while ago. They have been created in Photoshop but they use scanned elements of my hand drawn art. The message here is: don't wait for a major inspiration or grand idea! Your starting point can be one simple shape. Self-expression does not require complex sketching.
Simple Exercise
Creating an art journal page is easy:
1) Draw a circle.
2) Doodle inside it.
3) Color the page. You can add more details while coloring.
When creating this page, I was thinking about spring. It is amazing how the sun and rain take turns and make everything flourish.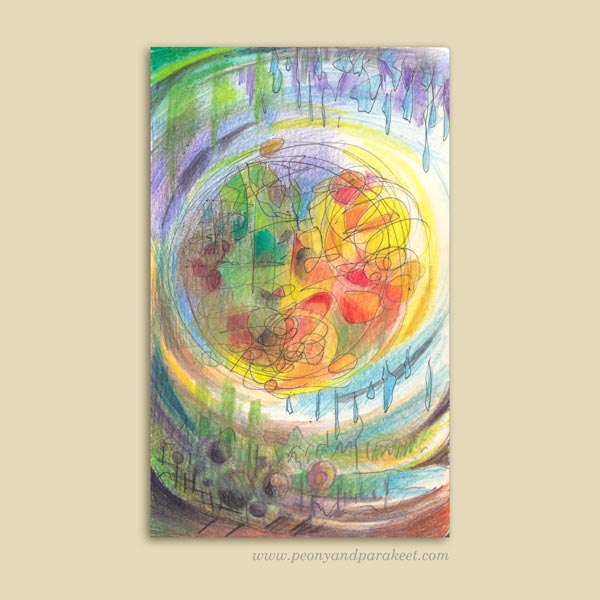 More Inspiration
Inspirational Drawing
Do you want to learn free expression more in detail?
Join me on Inspirational Drawing, an online workshop that starts on 1st June!
Inspirational Drawing contains:
– in-depth exercises that can be repeated numerous times with different end-results
– guidance of how your inner critic starts to work with you, not against you
– a little bit of drama and fun that tickles your imagination!
Registration ends on Friday May 29th (at midnight PST)!
>> Read more and register now!