I visited a bookstore today and saw the book that I had to buy: Storybook Helsinki and Beyond. It must be one of the world's most beautiful books. And it is about my home country, Finland, wow! Usually all the books that are published here are so not my style, at least if they are about design or architecture. But this one is a must have for anybody who is into arts and crafts and art nouveau styles. I am, for sure!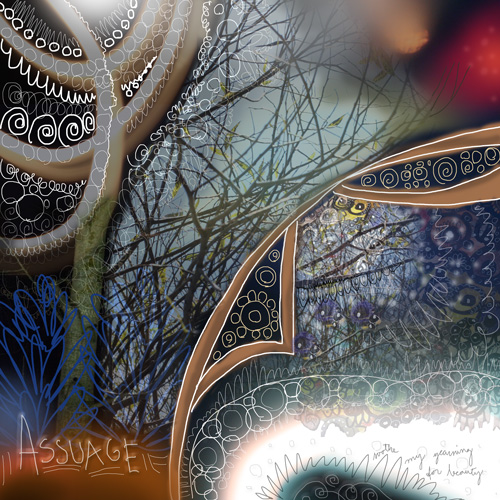 After short browsing the book I had zillions of images in my mind and I just had to run to the computer. So here's my newest art journal page, it's about beautiful architecture and how it has positive impact on me. The most beautiful structures and ornaments take their forms from the nature. That's a lot what's art and crafts style is about.
Speaking of digital art journal pages, have you seen this one?
I made this some time ago but posted it only to my Facebook page. This and the first one have been made for the challenges of Studio Tangie's Art Journal Caravan.
I have noticed that most of the digital art journalers buy their elements but I always use my own photos and art only. That way I can create a consistent style and include my love for the photography as well as doodling.
I ordered some of the digital art journal pages as photographic prints. I am so pleased of how they turned out. They are 12 by 12 inches and printed by Persnickety Prints.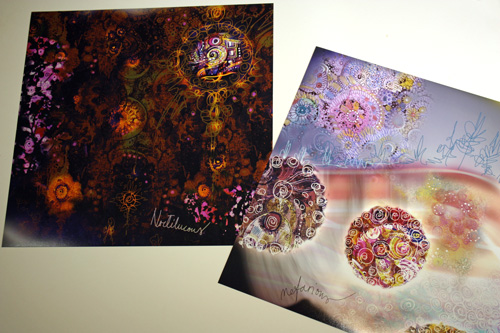 I considered framing these but I think I am going to start a special album for them. If you art journal digitally, do you print your pages? And how do you store them?