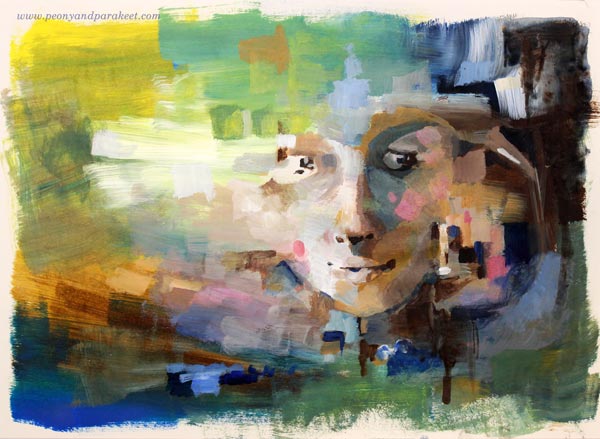 Here's a quick abstract portrait from my sketchbook, painted with acrylic paints in 45 minutes. I didn't use any reference photos for this one but just played with the shapes.
Create an Abstract Portrait – Watch the Video!
Get tips, ideas, and inspiration for your abstract portrait. Watch the video!
Innovative Portraits – Sign Up Now!
Innovative Portraits is about discovering new paths to painting and drawing portraits. Increase artistic looseness, find ways to get the proportions with ease, add more style by using shapes and colors, and invent ideas so that you never wonder what to put in the background. >> Sign up NOW!
Innovative Portraits includes a membership from October to December in my art community Bloom and Fly. You will also get monthly live sessions and weekly feedback Tuesdays. You will receive all the material that has already been published once you sign up, including the replay of October's live session. >> Sign up NOW!