This week, I am sharing art inspiration impacted by period dramas.
Visual Deliciousness of Period Dramas
I am a fan of period dramas. Recently, I have been watching Gilded Age and Bridgerton. Both of them have beautiful outdoor and indoor scenes, and dresses too, of course! My eyes like the delicious visual world they illustrate and my heart always feels a bit lighter after an episode or two.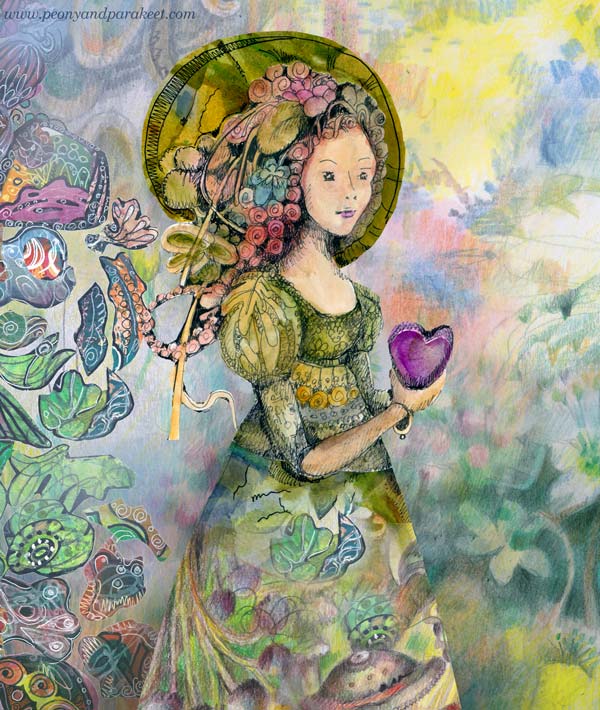 Even if the dramas have historical settings, their colors are not dull at all. A picnic in the forest looks vibrant and is full of sunlight.
I like how flowery everything is, and how the jewelry frames the faces of young ladies.
Being so inspired by period dramas, it's no wonder that my art is full of romantic and old-fashioned elements. They speak fantasy to me.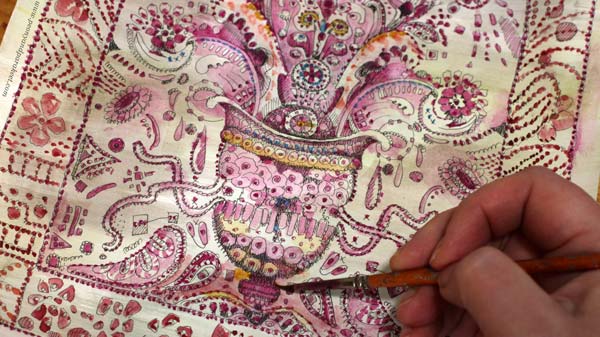 Fantastic Old-World Impact
I think that every artist needs to find their approach to fantasy and fairytales – how to use imagination and what to express with it?
I am fascinated by the power of the inner world and all my pieces are inner sceneries in one way or another.
Pablo Picasso has said: "Art is a lie that tells the truth." Similarly, I would say that art is a fantasy that gives us what we need.
Bringing Fantasy to Life
I often talk about seeing art as a story or a collection rather than a single piece. In the new class, Fun Botanicum, we create a set of illustrations that are all unique but still a part of the series. This is a great project for setting a style and bringing different coloring techniques together.
Plants are a fun theme to explore what you can do with colored pencils and imagination!
>> Sign up here!