This week, I have a video blog post for you. I talk about this journal spread that I made for my colored pencil diary, but there are also more autumn colorings, art ideas, and inspiration for creating in the middle of life's small happenings.
In the video, I am talking about colored pencils, the upcoming class about paper dolls and human figures, my friend's artistic success, blooming orchids, Japanese woodblock print style and style development, and I also draw a Halloween pumpkin from start to finish. There are all kinds of autumn news and autumn colorings!
Autumn Colorings – Watch the Video!
I hope this video inspires you to create and give some extra TLC to your colored pencils!
Links to Related Blog Posts
Links to Other Related Sources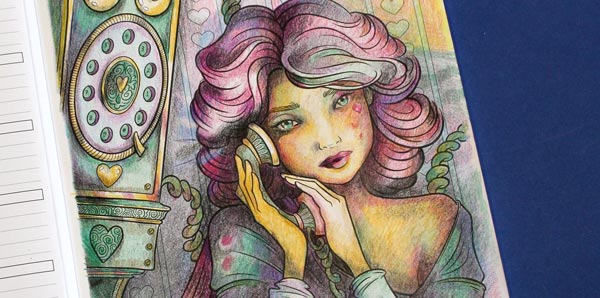 Related Online Classes