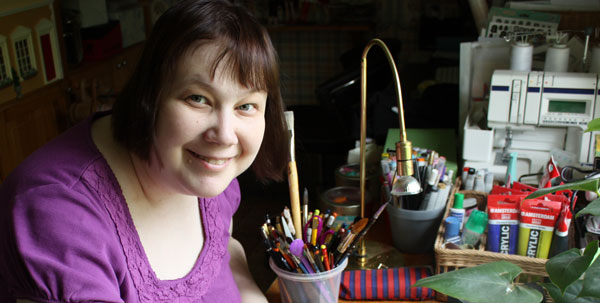 All my life I have wanted to learn how to draw. Whatever skills I have learned over the years, there has always been this one yearn: to know how to draw. Sometimes I have thought that I finally master the skill, only to realize it again: No, not yet.
But now, when most of this agony is over, I want to share my story and ask you: what does it mean when you say you can or can't draw? People often say: "I can't even draw a stick figure!" That probably means that they refuse even to try.
Drawing Stick Figures
My most humiliating moment connected to drawing was when I was about 8 years old, and we had to draw trees at school. "Do not make a mess," the teacher said. But oh no, I did make a mess, and I had to watch my teacher show me how to draw a tree. The tree that she drew looked nothing like one. It was barely a branch, almost just a stick. At least it was not a living tree. I heard her sighing and saying that she could not draw either!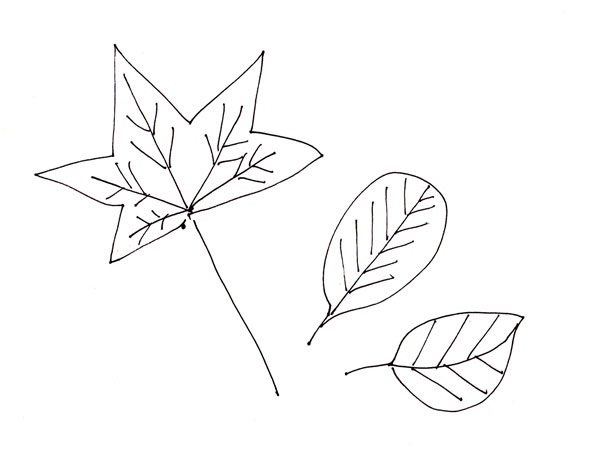 Drawing Realistic Images
I continued practicing. As a result, I realized that those who drew stick figures did not actually look at the object. When they were given the three leaves, they drew three symbols of leaves. So I thought that if I examined the objects like they were not leaves at all, I could draw them more realistically.
But the three leaves, which I brought home in a pocket, are beautiful, natural, living things. When I look at them I feel their presence and they evoke thoughts. They are not just flat objects either. If I drew how my eyes trace the leaves, how would that look like?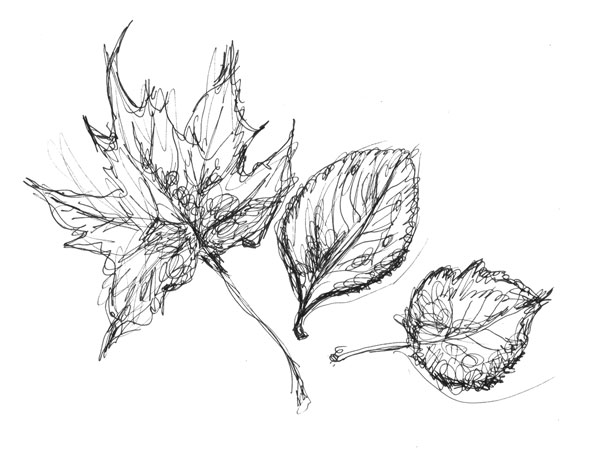 This is what I learned in my teenage years: I could use several lines for drawing, starting with thin and light lines and ending with strong dark lines. The result would not be bad at all, even if I made mistakes in the beginning. This was when I first assumed that I could draw. At least I was able to produce realistic looking pictures.
Drawing without Models
But soon, I got doubts. Browsing art books every week at the local library of the small hometown, I saw many outstanding masterpieces. The deeper I dived into the art history, the more I thought about the difference between copying and drawing from the memory.  I assumed that most of the great artists had the ability to understand proportions and structures so that they could draw anything, without having a model or a photograph.
So I abandoned the models, mirrors, and other images. My goal was to draw whatever popped up into my mind. The amount of drawing that I had done had left marks in my memory. With some practice, I was able to draw ordinary objects, like leaves. But again, it did not satisfy me. I had discovered a new factor: a line. A line is not just a line. It is a kind of signature. It can be fast and effortless or slow and dull. And mine was more the latter.
I discovered artists who really can draw. Like Finnish female artist Miina Äkkijyrkkä. I envied those flowing lines. Meanwhile, I had graduated as an industrial designer. Should I get back to school again? And if so, where? I decided to learn by myself.
At this point, I have to tell you that I have learned many crafts by myself, and it has not always been very efficient. When I learned quilting, I refused to iron even if every quilting book said so. It took me ten years to master that skill, meaning: use that iron and acknowledge that it does make the difference. When I decided to learn drawing, I was afraid that I would omit something important again while rushing towards the goal. So I took a very slow approach. I figured out that if I start with a basic shape and make enough repeats, I will learn to draw. So I picked my favorite shape, a circle, and began doodling.
Drawing Styles
While learning to draw a circle with an expressive line, I realized that I could pick out my circles from those made by others. So I added a new factor to the definition of drawing: a style. I wanted to have my own style, my own line. Most evenings, after the day job, I drew circles examining my thoughts and the way of looking at the world. I learned that a simple circle could be a very complicated shape. And even more: when combined with other circles, it's almost too complicated. You can draw small circles, big circles, closed circles, open circles, ovals … add circles inside another circle, build a tower with circles … I became fascinated by the circles. It felt like knitting: a small movement after another, and within few weeks, you will have something grand to look at!
As months and months went by, I had a growing hunch that I had found my style. I became convinced that if I am brave enough to let that circle alter its shape, I can draw with my own voice. Once I jumped into that, I felt tremendous joy. Looking at the shapes flowing out of my pen was amazing. Could I finally call that drawing?
Then I remembered something that I had always loved: imitation. The joy of finding my own style changed to the urge to learn to imitate different styles. It would be so great to draw like many masters that I had admired since browsing the art books at the public library!
I wanted not only to draw like romantic, but I also wanted to draw in an edgy and masculine way.
I wanted to simplify without taking the life out of the drawing.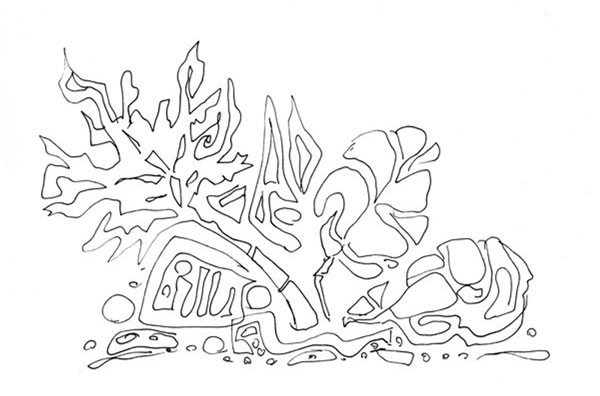 I wanted to learn various historical styles, like art nouveau.
Drawing from Imagination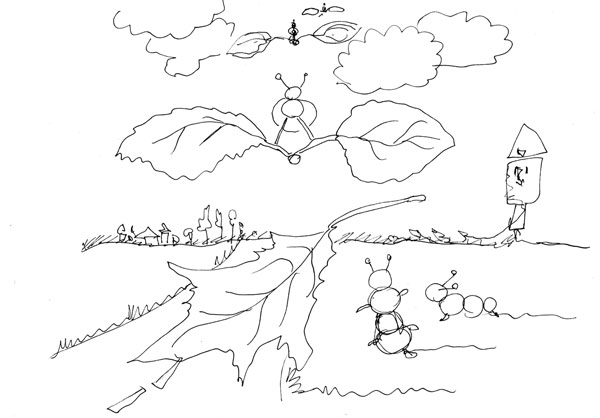 And I also wanted to learn to use the imagination and play with the theme. Wouldn't it be cute if ants could use the falling leaves as airplanes? Then they would certainly have their own landing strip and air traffic control!
The Definition of Drawing
Then one day I realized that, for me, learning how to draw is not about me drawing. It is more about making you draw. I think that teaching drawing is my final definition about the ability to draw. That's why I am currently creating a book about how to learn drawing in a way that is enjoyable and something very different from the tutorials you have seen around the internet and book stores.
Let me be your art teacher: Subscribe to my weekly emails!