This week is about creating beauty, and I have a beautiful blog post for you.
Violets on an Adventure
Ten years ago, an old yard tiling gave us a surprise. Renovating it had been on our to-do list, but there had been other things to do in the house. But we were lucky.
The violets planted in the pot had looked at the tiling and its gaps with completely different eyes. What an opportunity for seeds! So, the following year, we were able to enjoy the glory of flowers in the surprising place.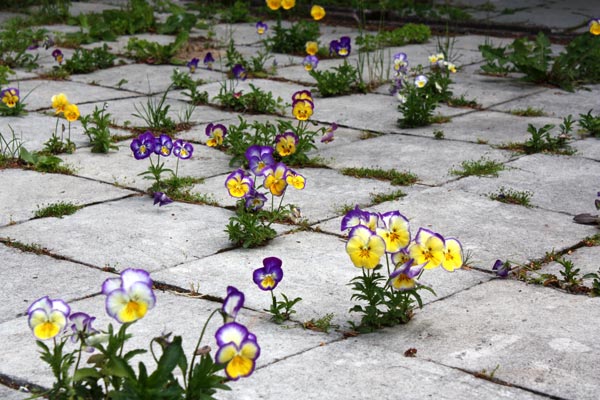 Creativity is a flower that wants to break free from its pot and get on an adventure. Abundance is allowed and ugliness can enable beauty. 
A painting that starts with a few ugly brushstrokes can be decorated
to rich and beautiful.
Beautiful Decodashery
My online class Decodashery is about creating beauty that easily finds its purpose. This kind of art is not just fun to make but perfect for cards and gifts.
Decodashery is one of my personal favorites. The videos are inspiringly colorful and uplifting. You play with the tradition of decorative art and create beauty that people have always found attractive. >> Buy here!