This week, I have a personal story about my newest online art class Intuitive Coloring.
In 2014, I made a business plan to quit my day job. My goal was to teach online art classes, and I listed titles that sound funny now, like "Colored Pencils Revisited."
I presented the plan to a local business advisor. Even if she didn't know much about teaching internationally, she felt that I should do it.

"If you fail, you won't fall from high," she said,
referring to my modest list of investments and expenses.

Starting small is a beautiful thing. To gather what you have and mix it with something new. To revisit what mattered once and find a new intuitive way to do it again.
Revisiting – What Mattered and Still Does
As a child, I ran a craft shop in the attic. I remember the excitement when I heard my sisters on the steps and the satisfaction when my sister held a simple crochet chain and said: "Oh, Paivi, this is so long that it should be priced higher," laying much more coins on my hand than expected.
I also remember the joy when my mother had just sharpened colored pencils. They were in a small open plastic box and ready to be picked. Many of them were too short to go to the sharpener, so my mother had used a knife. She did that weekly because the pencils got used all the time.
I guess Intuitive Coloring could also be called Colored Pencils Revisited.
With the pencils, we will revisit the inner attic and connect with what matters.
It's a small risk and a small investment, but still, something that can start small and grow bigger.
Intuitive Coloring will begin on Monday, Sept 20. Sign up now!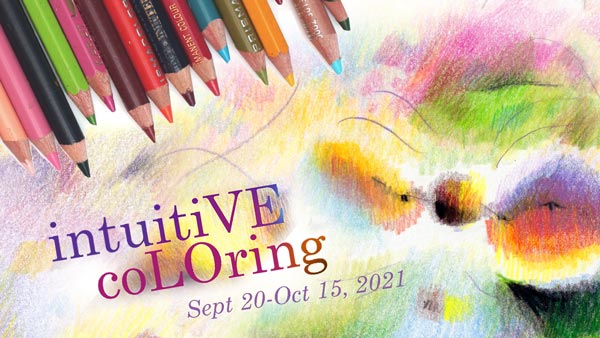 Pick your pencils and come to color with us!
>> Sign Up Now!