Coloring is calming but it doesn't have to be boring!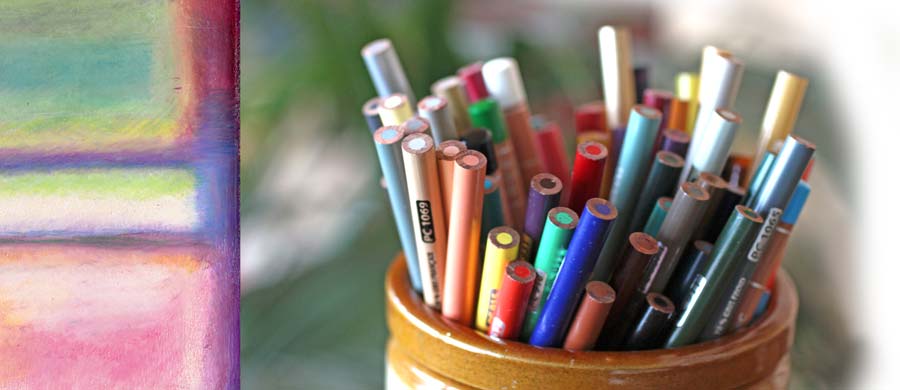 Whether you love coloring books or art journals, bring more creativity to the coloring process!
Instead of just deciding what color to pick next, you can apply more coloring techniques and bring out more self-expression.
Your coloring books and art journals can become the channel for loosening up and for building the personal visual world.
6 New Coloring Techniques – 6 New Ways for Self-Expression
Coloring Freely is an e-book about coloring techniques that will move you forward in visual self-expression. With these techniques, your coloring book or art journal will become a source of inspiration that you want to get back to again and again.
Coloring Freely bridges the gap between coloring books and art journals.
Each of the techniques can be applied to any coloring page or a blank page.
The versatility of colored pencils is shown step by step. You will make a big jump into the world of colors.
Fall in Love with Colored Pencils!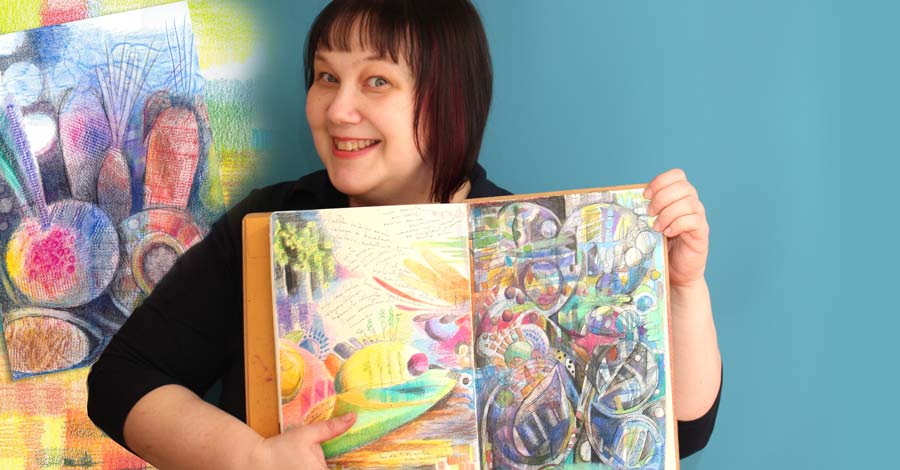 The author, a Finnish designer and illustrator Paivi Eerola got excited about colored pencils as a child. Now she helps you to spend more time with colors and coloring again! "We color people love seeing colors and making something out of them. We often connect colors with thoughts and emotions. Colors can release creativity, increase imagination and be a liberating element in our lives", she says.
Coloring Freely – From Coloring Pages to Art Journals
– 6 observation exercises to improve your artistic eye
– 6 step-by-step techniques to make any coloring page unique
– 6 projects to create art journal pages using the techniques
You will also get:
+ 8 coloring pages to print and color
+ 12-minute video to see the techniques in practice
26 pages full of visual guidance, 38 pages total!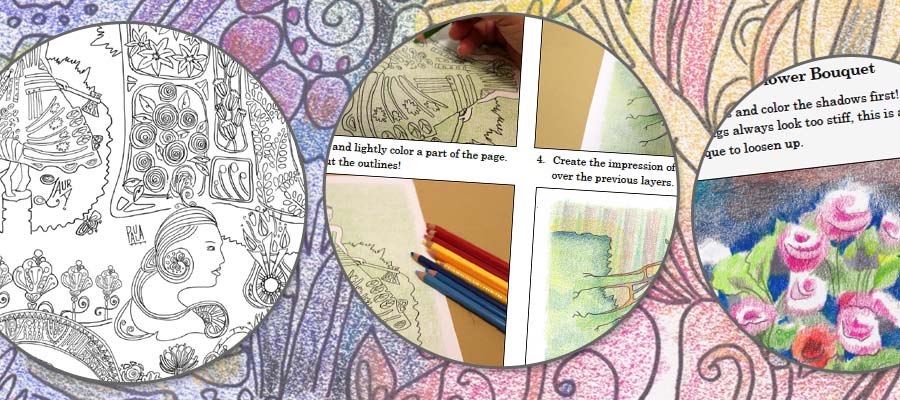 Table of Contents
1 Introduction, 2 Supplies, 3 Making Colors Shine, 4 Coloring Softly, 5 Woven Structures, 6 Doodling with Color, 7 Intense Layering, 8 Sun and Shadows, 9 Combining the Techniques, 10 Coloring Pages
Immediate Download!
Coloring Freely is a digital PDF file that you will download to your computer after the purchase. The accompanying video is provided by a streaming service at least 6 months after the purchase. You can download the video as an MP4 file to your computer if you want to keep it "forever".
Bonus: Membership for Art Community Bloom and Fly!
When you purchase the e-book, you will also get a membership for the Bloom and Fly Facebook group, where you can share your work and have conversations with fellow artists. This membership is for 2023, so you can continue drawing and sharing for the whole year.
Buy the Book and Start Coloring!
Price: 15 EUR (about 17 USD)
Pay with a credit card or Paypal.
Immediate Download – No Refunds All the information and services are provided in electronic format. You will need Internet access and a personal email account. The document is in PDF format, and the video is offered as a streaming service. You can access the material as long as you want if you download them to your computer 6 months after the purchase. If you download the video, you will also need an application to view and download MP4 videos. You have to be over 18 to join the Bloom and Fly community. All sales are final.