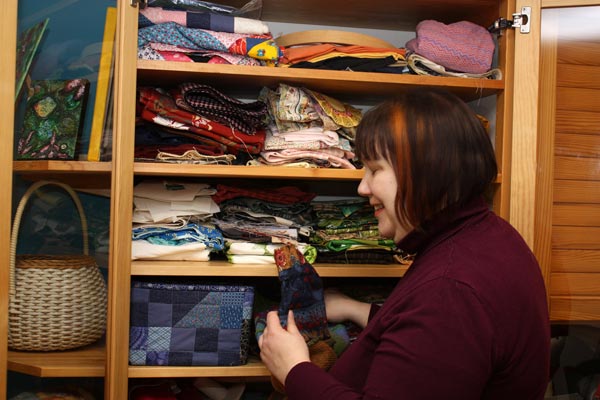 November has been a folk bag month. In the beginning of the month I thought I would be writing a craft pattern. The more I worked with it, the more obvious it became that it will be a book. If I knew that before I started, I would have spent the whole month just procrastinating. But now it's too late! The book has been written. Just some Finnish translations and single word check-ups has to be done before putting it all together visually. There will be 9 chapters and over 100 photos!
Most of the days, including the weekends, have been spent on a computer. Luckily I have two dogs to take care of, so I need to take breaks!
At the same time, I am excited and worried. I am anxiously waiting to be able to see the bags that you will make using the book! At the same time I am worried if I have included all what I have to give and put it in a way that you are able to comprehend.
I have also been thinking about my connection to my business. How I could understand the difference between the work I do and me as a person? All the creative people have to deal with this someway, I think.
During a month like this, it is very difficult to remember that I am much more than a folk bag or an intuitive painter. Have you felt that you take the result of your creativity very personally? I think it's normal behaviour as we have put so much of ourselves into our work. But at the same time, it is good to remember that we are much more, and can become much more. Luckily, for Stella, my little beagle, I am something totally different than a painting or a book!