This week, I show three small paintings and talk about my mission of creating hope.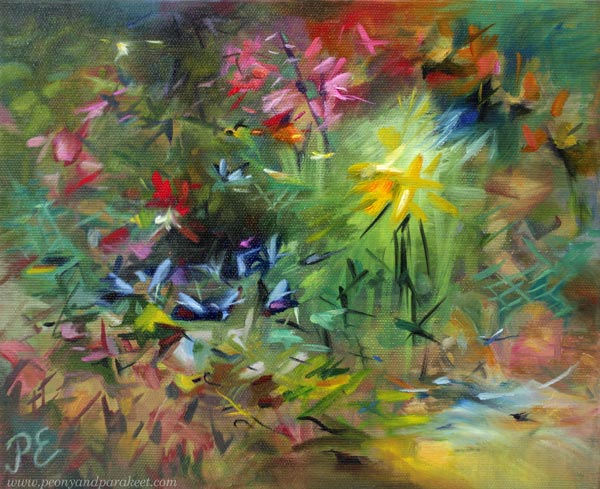 Even if we have had some winter wonderland sceneries recently, the weather hasn't been so great in Finland – icy roads, rain, darkness … And now, the horrendous news came about the war in Ukraine.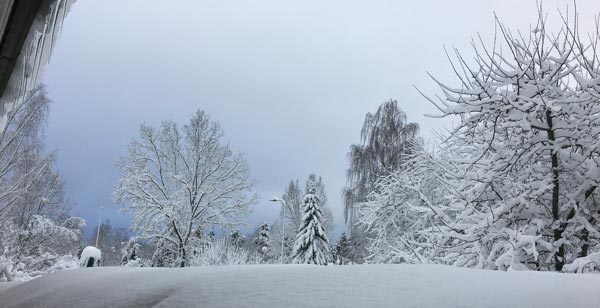 But this post is not about war, but the opposite. Namely, a long time ago, I realized that my word is "hope". Here's the story:
I visited a hospital to see my old ant, and another old woman grabbed my hand. She wanted me to say something that would take her pain away.
I still remember her desperate eyes begging for consolation.
We discussed shortly but then I ended the conversation by saying that I am quite young and I don't have all the wisdom. She nodded, turning off the glimpse of hope she had got when I entered the room. At that moment, I knew that I wanted to do more of that hope thing, but how.
Nowadays, I try to transfer hope to every painting, and to every class as well. Yesterday I dug out small canvases that looked quite hopeless. I had started them last year and used leftover paint from bigger paintings. Then they had looked just ugly paintings that might not ever get finished. But now, all they missed was some hope!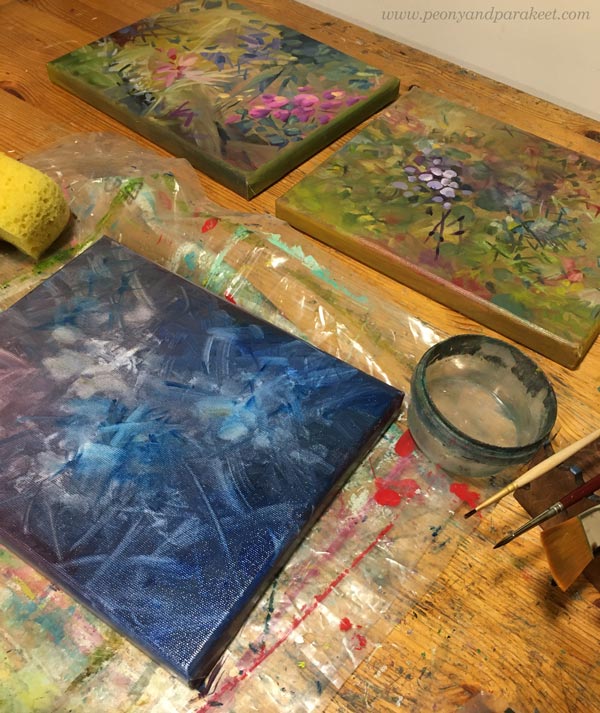 So I painted hope: saturated colors over muted ones, light glow over heavy shapes, rising wings on the top of descending petals – signs of life.
I wanted to remove the harshness and replace it with gentleness.
I also added the much-needed drop of utopia as well.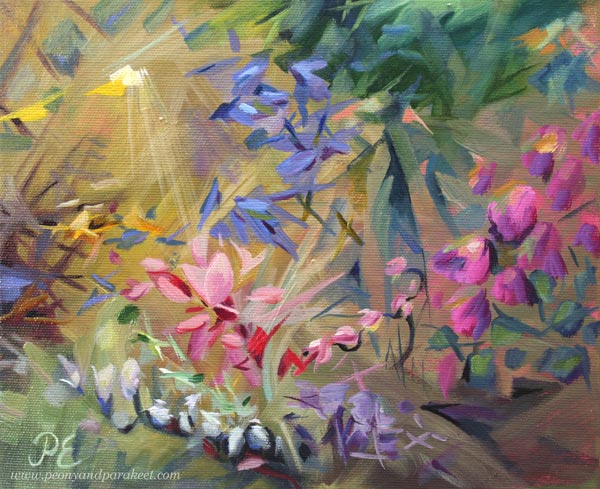 After leaving the hospital, I cursed myself for not giving the old woman what I called false hope. But now I think that the correct word is fantasy.
We all need fantasy to keep going.
Fantasy didn't come to my young engineer's mind, and it would have required the kind of bravery I didn't have. But now, when I paint, I can do brave too.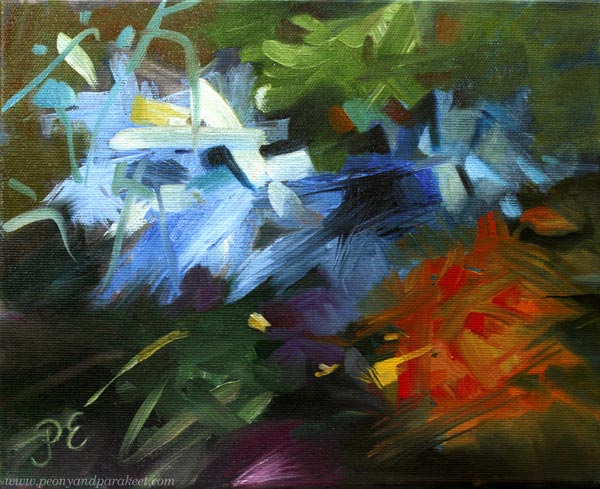 The qualities that don't seem to be a part of me, can still exist in my art.
It gives me hope as a human.
Whether I use oils and canvases or colored pencils in a journal, all I create is hope. A gift that was initiated by a stranger in a hospital bed.
I am looking for March when the new class will begin!