I had run out of business cards, so I made some! I blogged about this idea a few years ago for the first time. This time I made it a bit simpler.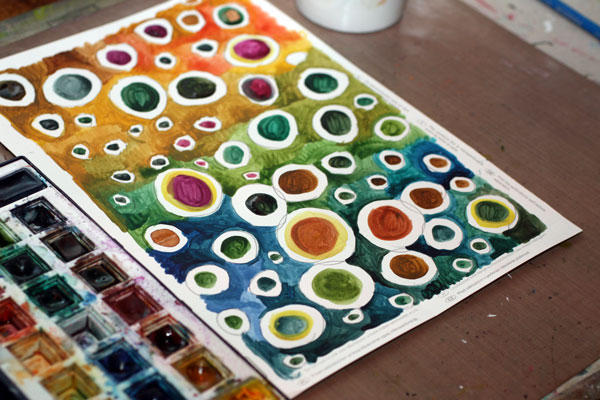 I took a business cards sheet and sketched circles here and there. Then I colored them with watercolors, leaving white background visible in some areas.
Then I used markers to add details. The white is from Copic White Pigment Jar, my newest purchase. If you have not found the perfect white pen yet (Uniball Signo Broad gel pen is my favorite so far), the Copic pigment is a great choice.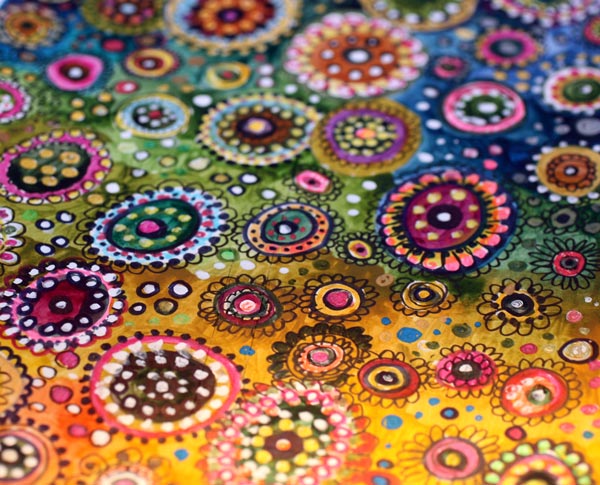 Here's a close-up. Drawing these little doily type flowers with circles was so much fun!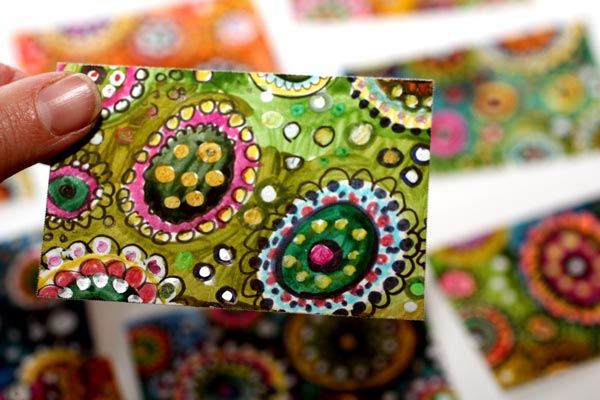 Finally, I tore the business cards out from the sheet. Here's a finished card.
I feel like I am repeating myself, but again: why buy when you can make it yourself?
Let me be your art teacher: Subscribe to my weekly emails!