This class has retired! But no worries, there are plenty of classes that are still available. >> Browse Classes
Release the Power of Simple Hand-Drawing!
Create Alphonse Mucha Inspired Spread + Learn the Collage Techniques for Visually Rich Art!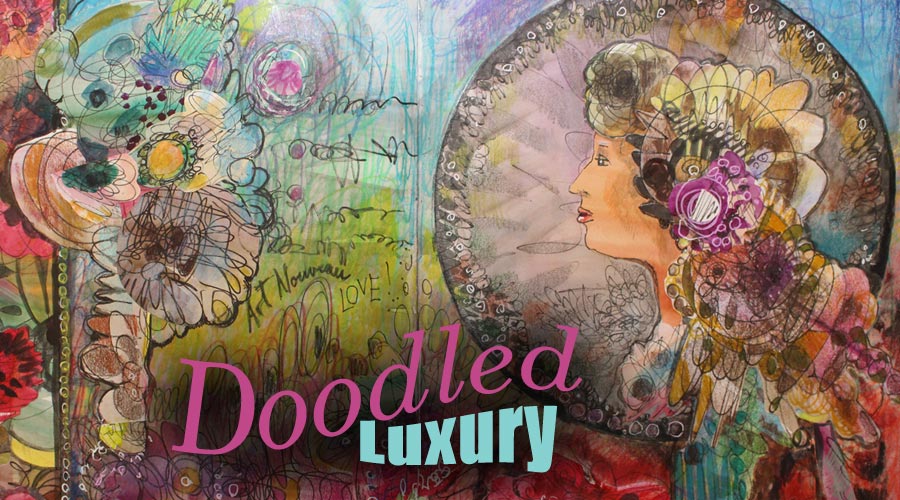 Doodled Luxury
is a self-study art journaling class including:
– 30-minute edited video with inspiration for doodling including step-by-step instructions
– 6-page PDF file with complementary tips
Required Art Supplies
– Black thin-tipped drawing pen, tip width 0,4-0,8 mm. These can be brands like Micron, Staedler and Pilot Permaball.
– Colored pencils.
– Watercolors.
– Markers (felt-tipped pens).
– White gel pen and/or correction pen. For example Uni-Ball Signo Broad gel pen.
– Gel medium or paper glue.
– Drawing paper and an art journal book of your liking.
Samples – Student Work

This class has retired! But no worries, there are plenty of classes that are still available. >> Browse Classes