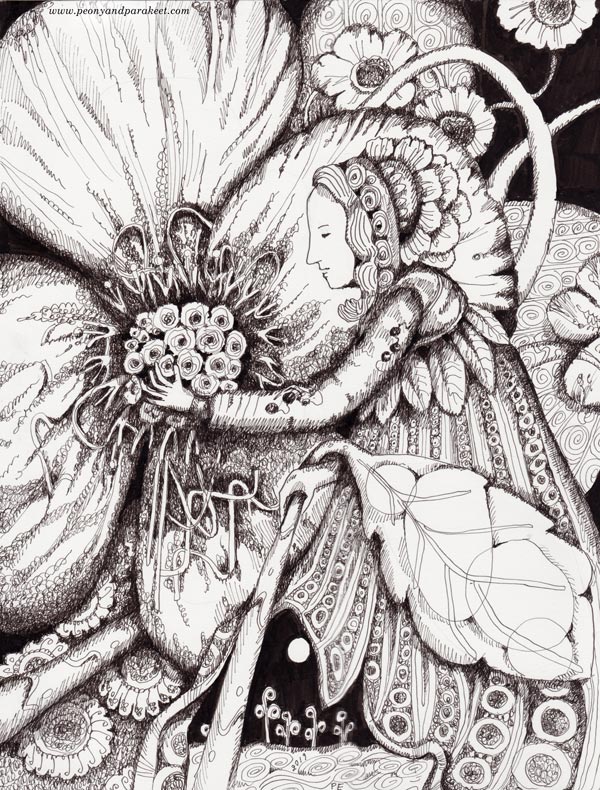 This weekend, we are celebrating Midsummer in Finland. Our nights are full of light, and peonies are blooming. It's the best time to be in this part of the planet. So I wanted to draw flowers and the growth that makes me take photos of our garden all the time.
I hope you don't mind me starting the blog post in black and white, it will get more colorful near the end!
I have well over 10 peonies – so many that I have stopped counting. This one is Augustin d'Hour, and I wish I could send you the smell. It's the best perfume that I know. The pink color is also adorable.
Peonies are having a party in our garden! "Who cleans this mess?", my husband joked.
Flowers and Fairies Fill the Studio
And while the peonies are partying, I also have a floral party in my studio. There are several floral pieces that I have made for the new class Magical Inkdom. Here's a sneak peek to one little fairy.
This fairy is the princess of the poppies and no wonder how they got there, I have quite many of them too. They are still blooming with the peonies!
Life's Big Luxuries
I love drawing things that rise above everyday life. Can there be anything more luxurious than blooming flowers?
Roses always find their way to my drawings whether they are big or small.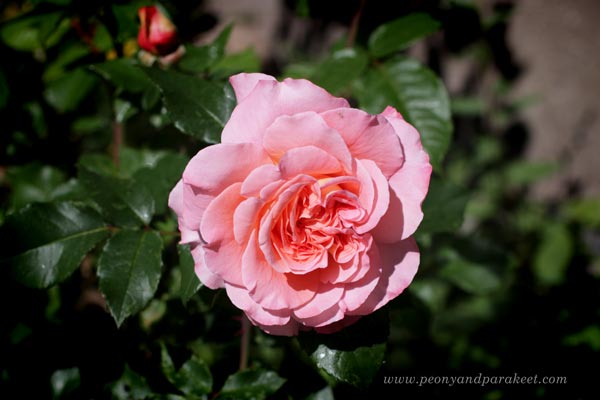 When I enjoy the flowers, they become big and I shrink. It's a good feeling, perhaps the same that makes flower fairies so joyful.
Flowers are never just flowers. They are symbols of everything precious and beautiful. In this drawing, I wanted to create a temple of flowers. You go there and feel refreshed and comforted.
Draw Flowers and Fairies for the Soul!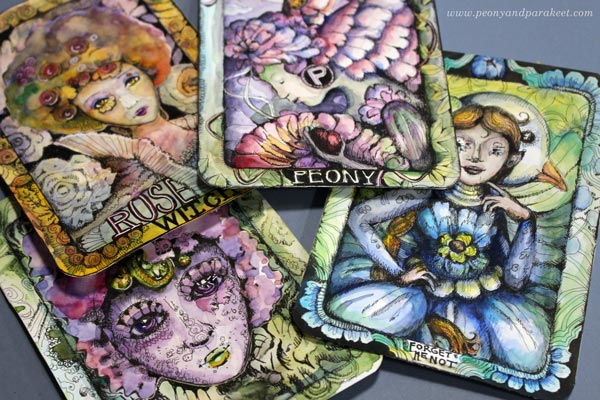 I hope you join me at Magical Inkdom where we get into the hearts of witches, fairies, and everything adventurous, including flowers too. Sign up here!