This blog post is illustrated by students of the 4-week online workshop Inspirational Drawing. All the illustrations shown here are created at the class by these wonderful artists: Dianne Guerin, Ellen Schulz, Terri Elverum, Joan Gaetz, Alison Schockner, Cheryl Rayner, Carol Dickson, Debbie Kreischer, Virginia Clinton, Rosemary Bosse, Mary Joyce Weening, Donna Peake, Joyce Brown, Nancy Kvorka, Judy Shea and Janet Joehlin.
I have often thought about the contradiction between maintaining who I am and being open to what I can become. My friend said that when you know somebody for a long time, you can look through life circumstances and see the person that's behind all those. And still, while situations change, we change too.
By creative drawing, we can find out where we are swimming and how deep we can go.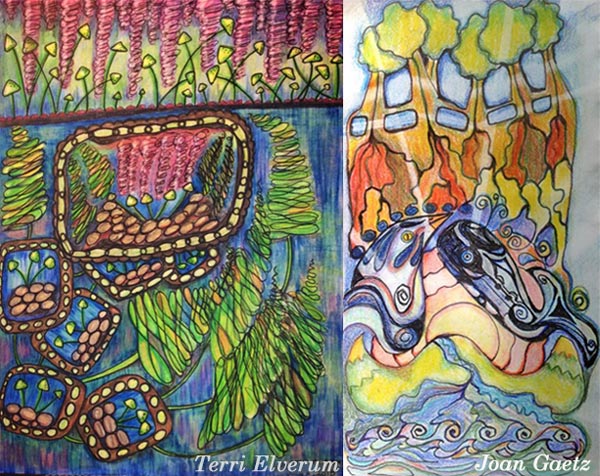 We can take personality tests but sometimes the best way to find out what kind of fish we are is to take a pen and start drawing.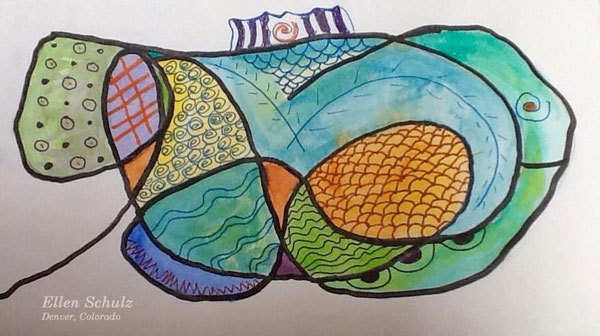 By drawing, we can explore how we see ourselves in our surroundings.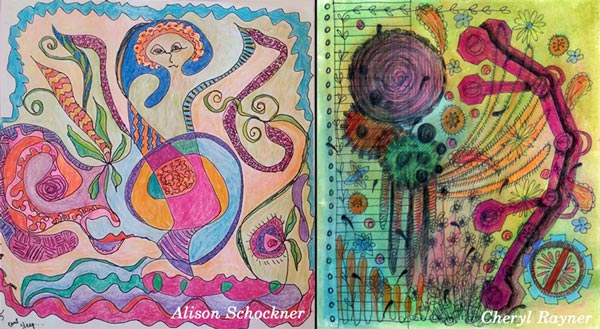 We can pick ideas from new places and cultures.
And we can explore what's going on inside our minds.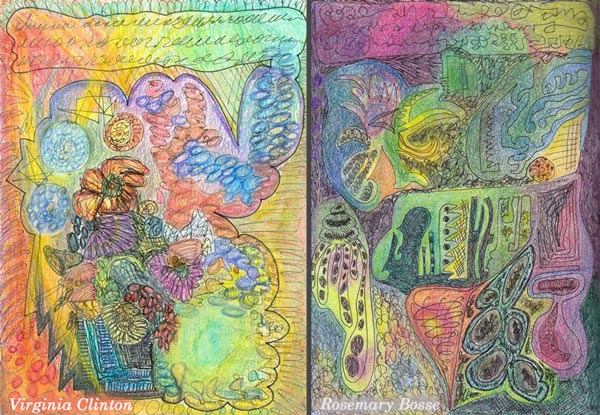 When we illustrate what we seem to be and how we see the world, new combinations start to grow and inspire us.
Our art journals become our inspiration books.
If we just use thinking, we can endlessly question our creativity and ability to find new solutions. But when we get into the habit of creative drawing, it will be evident that we are creative people regardless of circumstances.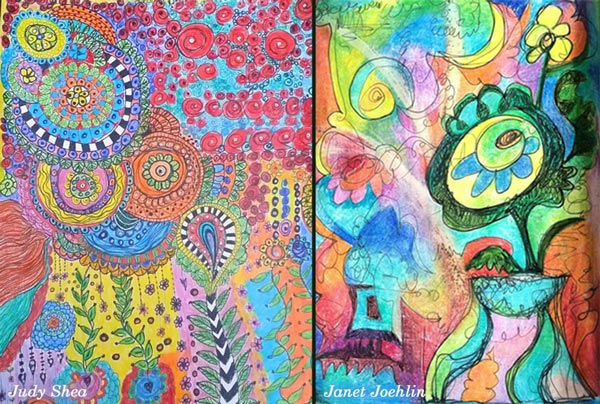 When we draw out our new thoughts and ideas, we become more aware of who we are and what our style is.
Let me be your mentor in art: Subscribe to my weekly emails!