I made this mixed media drawing "Storyteller's Power" for the class Inspirational Drawing 2.0. I have created it from a collection of inspiration images. One of them is Luca Mombello's Renaissance painting "The Immaculate and God the Father" which I saw at the recent renaissance art exhibition of The National Museum of Finland. Seeing the artwork, and how it reminded me of modern fantasy novels, caused a huge spark of inspiration. But when I heard that the frame was handmade by the painter, it felt mind-blowing. What an artist!
Inspiration is Often Visual
It doesn't have to be an art exhibition to make me inspired. I see ideas everywhere. Because of that, I am a useless listener without doodling or knitting. If I listen to a long lecture without nothing to do with my hands, I find visual ideas and inspiration everywhere. I look at the pipes attached to the ceiling or count the colors of the clothes. Soon, I have discovered a new idea that has nothing to do with what I came to listen! I believe that especially for visual people, inspiration is often visual too. We get excited by what we see and can't help being drawn to colors and details.
Only You Can Express Your Inspiration!
Over three years ago I started to find a solution for expressing inspiration by drawing and painting. The world was full of images that embarked my excitement, but it seemed impossible to express it genuinely through art. I was either too intentional which brought stiffness, or too intuitive, which took me just further away from my original inspiration.
I already had some experience of using mood boards when studying design so I was certain that there was a solution to the problem. But rather than creating a new design, I wanted to use the images for enriching artistic expression. The idea was not to copy but boost imagination in a meaningful and intentional way. After all, inspiration is a personal feeling, and it should be interpreted in a personal way. Even if it's evoked by something or someone, there's always something unique in the way each one of us experiences it. Only you can express your inspiration!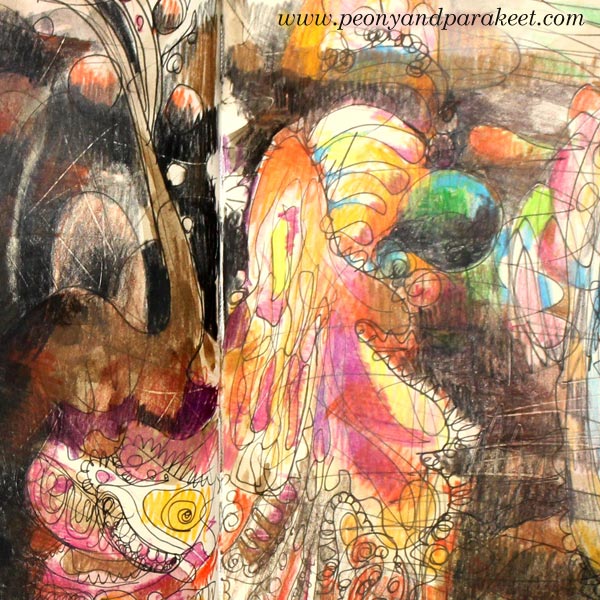 Expressing Inspiration Through Art
An inspirational image can quickly touch hearts but drawing and painting is a slower process. We can use images for picking visual ideas but we also need to process the inspiration so that we know why we got inspired in the first place. I believe that the images are like icons that bring up personal memories, points of view and aspirations. If we don't connect with those, we don't fully put the inspiration into use for art making.
At the first version of Inspirational Drawing, I showed a method for using an inspirational image as the source of ideas for a new drawing. At Inspirational Drawing 2.0, I introduce an improved process. It helps you to use one or more images as an inspiration source, connect with the thoughts and feelings that they evoke and create unique art from there. First, I show samples and walk you through a simplified process. Then I help you to create a bigger project that uses many kinds of inspiration along creating.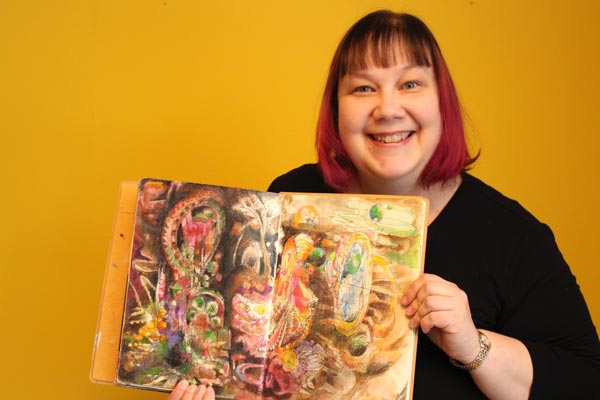 Claudia Watkins, one of the students says: "Paivi is a very profound lady. Her insights are amazing. Although having a technical background, Paivi sees beauty, philosophy, and art in everything. Paivi has helped me a lot in my art journey."
Express Your Inspiration: Sign up for Inspirational Drawing 2.0!