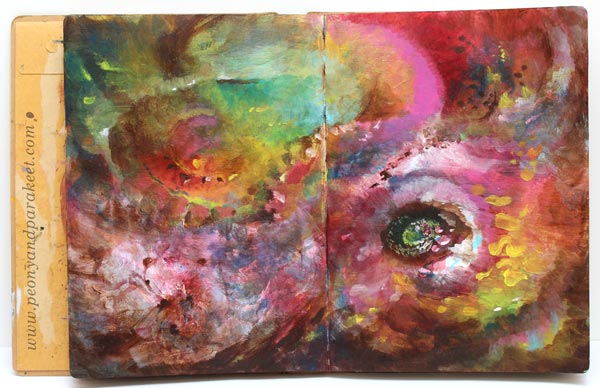 On Wednesday morning, I prepared my studio for a recording. Usually, when I set up the camera, I am excited and ready to paint. But this time I was struggling. However, I did manage to put the video together because it gave me the opportunity to talk about insecurity and self-doubt – common feelings for all artists!
Feeling Insecure and Why? – Watch the Video!
Follow the Inspiration – Join the Live Webinar!

Meet me in a free live webinar! I will be sharing what inspires me currently and giving ideas for your art as well. Join me on September 21st, 11 AM PST / 2 PM EDT / 7 PM BST / 9 PM EEST!
To participate the webinar:
1) Register by choosing "Save My Spot!"
2) Mark the date Sept 21st and your local time to your calendar.
3) Follow the link a few minutes before the webinar begins.
I will be broadcasting live from my studio. Come to get new ideas for your art and chat with your friends in art! You will also hear more about my upcoming classes and how I have been collecting inspiration for them.
The event will be recorded, and the replay will be available for all who register.
Follow the Inspiration: Register here!