When the end of the year gets closer, it's time to look back. One of the big themes in 2019 has been watercolors. I gathered the paintings, filled my art shop, and made a Christmas video for you. I hope you enjoy the video below!
Happy Watercolor Holidays!
New Painting – Splashpompom!
Here's the newest painting called "Splashpompom". It has citrus fruits, marshmallows, and cotton flowers, and it's all about partying in a magical forest! I really like this one!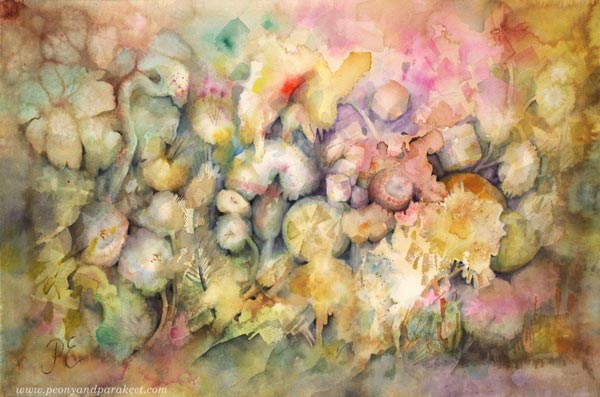 Here are some details. The bursting orange:
White flowers that are like soft cotton clouds and flying marshmallows: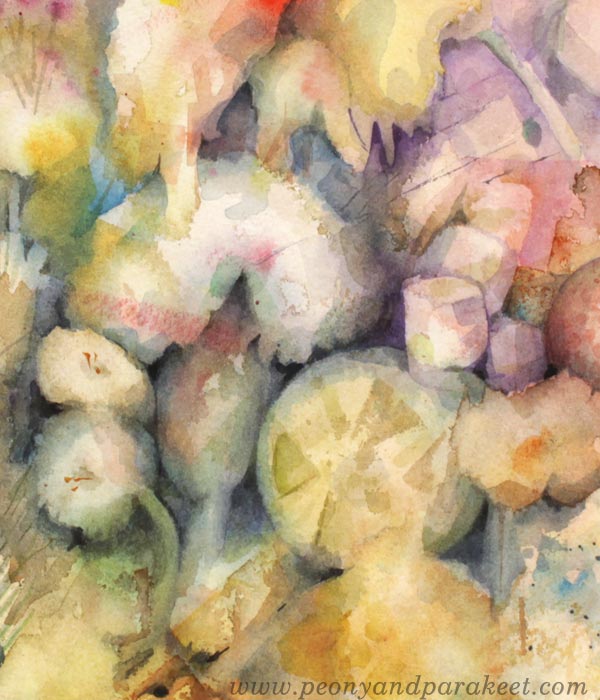 Some happy accidents that I highlighted with care:
It's been quite a year, and I will post more about it in the next post, but this is for watercolors and my upcoming class Magical Forest. I hope you will join! >> Click here!
Wishing Merry Christmas, Happy Holidays, and all the good things for you and your creativity!