I have big creative dreams: to create something that makes a huge impact – I mean HUGE!
1) Interiors
I dream about people entering the room and feeling that they almost faint. Colors, patterns everywhere! The best thing would be to see their reaction: "OMG! You must be kidding!"
2) Exteriors
I dream about painting street art for buildings and great architectural places. I would change all those white boxes to something overwhelmingly colorful. It did not matter if it would be a temporary mask. At least the building could say: "There was a time when I was alive!"
3) Huge Paintings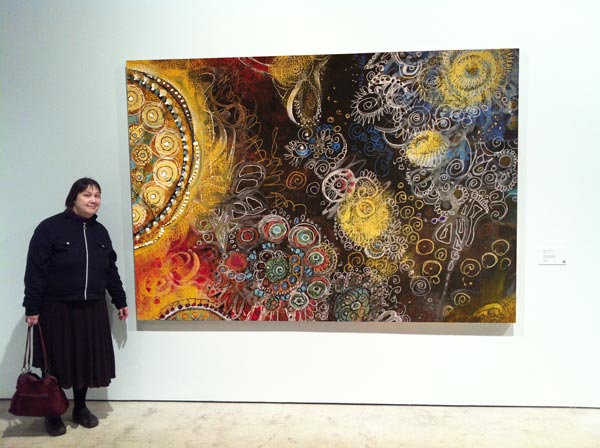 I dream about people sitting on the bench nearby staring at them. A big company could have them in their lobby area. What a wealth of colors!
4) Big Quilts
I dream about designing every single fabric piece which is sewn in them. All original, all full of patterns!
5) Stage Backgrounds
My ultimate creative dream: Creating a stage background for a concert – a picture show which visualizes the music! I dream about the steps to design the backgrounds: how I would listen to the music, again and again, create sketches for evaluation and work with a big team to make it all happen.
Obviously, all the photos here are trick photos created in Photoshop by combining my own photos. These creative dreams might never come true but dreaming is kind of playing. And playing is a key factor in creativity, so let's keep on dreaming – BIG!
Let's keep on dreaming: Subscribe to my weekly emails!