This post continues the series of inspiring quotes that I have heard or read recently. The last week's post was the first one of the series. It's about being honest about what you want to create, read it here. But now to this week's inspiring quote – especially geared to us who are late bloomers in art!
This Week's Quote
"You will never arrive"
Who Said?
American illustrator Lisa Congdon
Where?
Lisa's Instagram feed, here's the link to the post
Lisa is also a late bloomer, not pursuing art right from the beginning. When she was starting her art career, she dreamed about living a successful and carefree life as an artist. She thought that when she has it all figured out, she will reach a happy destination. But when Lisa's fame grew, new challenges came along. She wrote: "If I have arrived at all, it's in a place of accepting that I will never arrive."
One Masterpiece vs. Chain Reaction of Inspiration
I am a late bloomer in art, just turned 50 this year, and been a working artist for only five years. The older I have got, the more aware I have become that one day this life is over. A few years ago, my reaction to it was to aim for creating pieces that will continue their life after my death. I wanted to leave a legacy. Recently, I have become to think differently, and Lisa's post also contributed to that. I believe that everything we do for others is a legacy. Even this blog can be one of mine. And it's not defined by how long the posts will be available, but by their effect on the readers.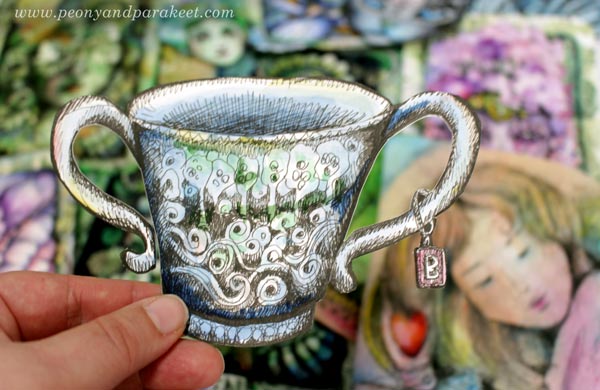 The encouragement for art starts a chain reaction. When we support other people to create, they can do the same and pass the inspiration forward. The drops become a cupful, and our existence lasts longer. And when we take the pressure off from a single piece of art, it also gives us the courage to express what we truly love – referring to the last week's blog post – that feels honest to us.
Do You Have This in Common with Leonardo?
Leonardo da Vinci was famous for not being able to do his commissions on time. He had several different projects on the go all the time, and some never got finished. He felt like he was a failure and saw himself more like an engineer than an artist. (10 things about Leonardo)
If Leonardo felt like he had never arrived, the feeling must be connected with creativity. When we are creative, we are on an adventure and don't stay put. The journey becomes tedious and depressing if we focus too much on the destination instead of enjoying the views.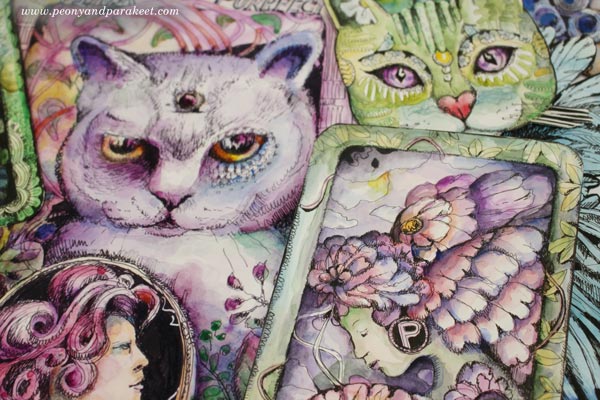 Heading Away from the Safe Road
Instagram is full of skillful art, and sometimes, it makes me question myself as an artist when millions and millions of "better" images are uploaded all the time. It has made me postpone sending my work to juried exhibitions and reaching for opportunities to do illustrative work because "I am not quite there."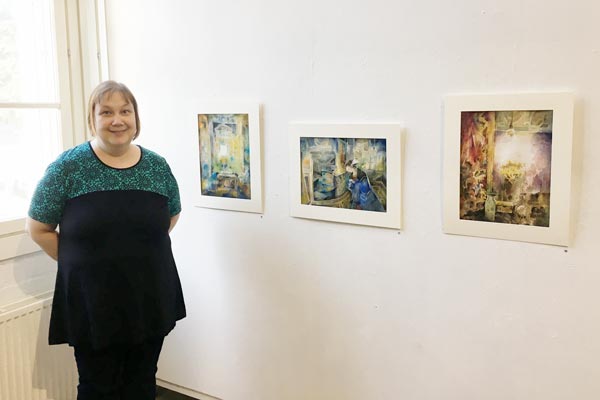 I have started to think that if the fact is that we never arrive, I should get out of my comfort zone and try walking on some of the side paths too. I also want to allow myself to create more art that is humorous and that can't be taken seriously because every time I do that, it makes me smile and brings the sun into my studio. I may not follow the road that I had imagined a long time ago, but it makes the adventure of being a late-bloomer more exciting.
Take the Next Step – Do This!
Imagine that you already have all the artistic skills that you will ever get. Do something that you have postponed because you have been waiting for your skills to grow!
Come to create fantastic art – Sign up for Magical Inkdom!