It has been my dream for a long time, and now it's time to do it: I will begin broadcasting live blog posts!
Live Broadcasts – Artists' Coffee Breaks
Think of these as artists' coffee breaks for inspiration! I intend to keep the broadcasts short and then publish the recording on my blog. The weekly blog posts will continue, but many of them will be recordings of these live broadcasts.
My idea about the content is similar to the blog so far: have a wide variety of narrow topics related to my recent art discoveries and offerings. A new thing that live broadcasts enable is that I can invite other artists to talk about art so there will be interviews too!
Next Week's Topic: Creating Small-Sized Art
The topic for the first live broadcast is creating small-sized art and how to use that to strengthen you as an artist. I will show some of my small drawings and paintings and share the enthusiasm and new perspectives that they have given to me.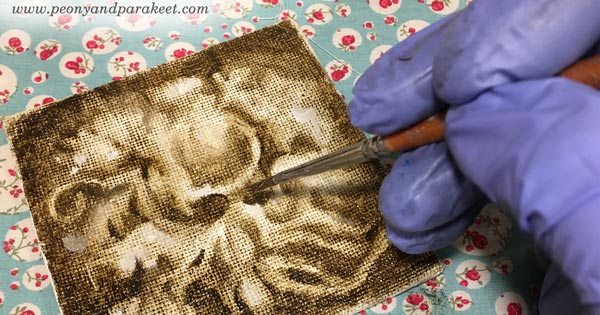 The broadcast will take place on April 25, 11 AM in Finland.
It's 9 AM in London, Europe
6 PM  in Sydney, Australia
8 PM in Wellington, New Zealand
I know it's a bad time for you who live in the USA or Canada (1 AM PDT / 4 AM EDT) but the weekday and the time will vary. You can watch the replay so you won't miss anything! I will post the recording here on my blog after the live session.
Come to Meet Me Live on April 25!
On Wednesday next week, I will broadcast at Crowdcast where you can register for free. You can also chat with other participants when watching me – it's just like having a coffee break together!
Creating Small-Sized Art – Click Here to Register!