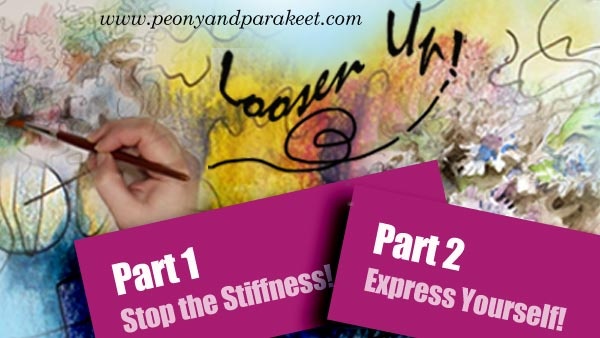 Exciting news! I have created a new mini-course called Loosen Up! It is all about getting rid of the stiffness and starting to draw and paint more freely.
The mini-course has two parts. First, you will learn how to start creating freely without any pre-planned ideas. You will learn a set of tips and tricks on how to remove stiffness from your art. In Part 2, you will learn how to start with an intention, and still, bring more You in your work.
Loosen-Up is free for the subscribers of my weekly emails! If you haven't subscribed yet, do it now and receive Part 1 immediately after subscribing!
See the video below if you hesitate!
Let me be your mentor in creating: Subscribe to my weekly emails!