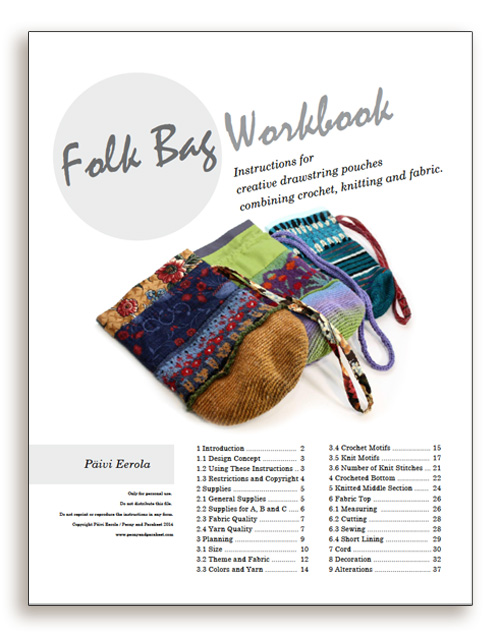 Since 2008, I have had a dream: teaching how to design and make folk bags. When I invented the idea of the folk bag, I drew a sketch. That sketch was the first piece in the pile of documentation gathered for the workbook.
The workbook has 40 pages and about 100 images. You will be guided from the planning to the making of unique folk bags which you can keep, give away or sell.
I feel so happy and relieved at the moment!
The book includes instructions for three folk bags: one small with stripes, another large with solid-colored fabrics and third medium with printed fabrics. But the best thing in the workbook is that it guides you how to create unique bags in various sizes. Starting from choosing the theme and fabric and ending with setting the final decorations in place!
Buy the book for 15 euros (about 18.50 USD) here or from my Ravelry store