Put a Modern Twist to Simple Shapes!
Create a Mid-Century Modern Collage and Get Creative with Decorations!
Modern Mid-Century
is a self-study art journaling class including:
– 30-minute edited video including detailed step-by-step instructions + inspiration for shapes and clusters
– 4-page PDF file with complementary tips
The techniques of this mini-course will inspire you to create unique collage art from a simple starting point.  You will learn to draw and design decorative shapes that are fun and versatile.
Required Art Supplies
– Black thin-tipped drawing pen, tip width 0,4-0,8 mm. These can be brands like Micron, Staedler and Pilot Permaball.
– Acrylic paints.
– Markers (felt-tipped pens).
– Gel medium or paper glue.
– Drawing/sketching paper and an art journal book of your liking.
Samples – Student Work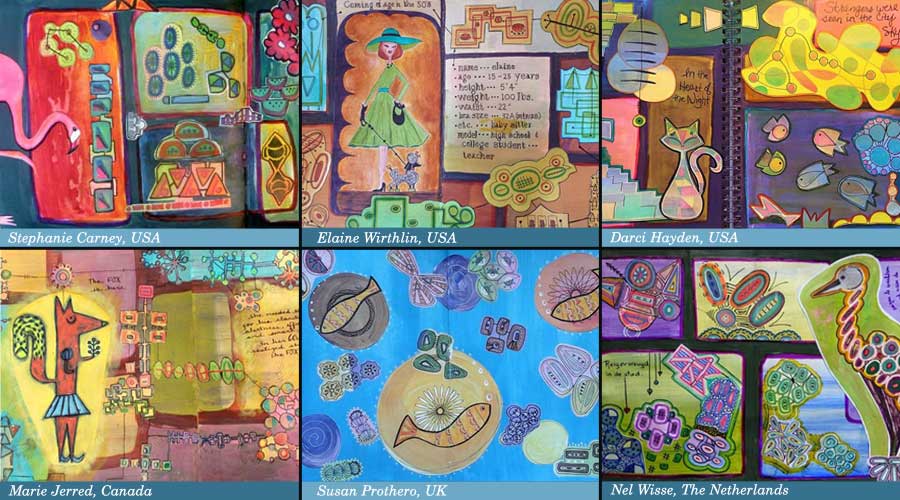 Buy the Class!
Modern Mid-century was published as a part of Imagine Monthly Spring 2016. The class is available in a bundle.
>> Buy the bundle of all 6 classes!