A lot of things have happened recently, along with the new web site and the location of this blog! I am going to expand the web site within the next months and hopefully you'll already have bookmarked the new location of the blog.
Participating in an Exhibition
From October to the beginning of December my work is displayed at a knitting themed exhibition in Tampere, Finland. At the crafts centre Verkaranta you can see my printed fabric Botanical Garden and a new folk bag there.

Botanical Garden, turquoise colorway
Here's the new folk bag.
I think that crocheting the bottom part with many colors looks pretty!
Great Time at the Craft Fair
In september I attended a craft fair in Helsinki, Finland. It was organized by a small group of local small businesses. I mostly sell online so it was fun to talk people in person for a change.

I am holding the fabric Summer here.
But now it's nothing like summer in Finland, it's cold and dark and we have already got some snow too!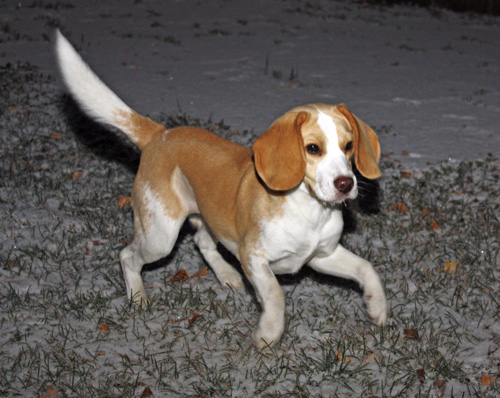 This was the day Stella saw snow the first time. She loves it!
I am sorry about the few week's break in blog posts! Now when I am settled here in the new location, I will get back to regular posts. Lot's of new creative stuff to come!