This week, I have a video tutorial for you! Let's paint a watercolor card that's like a piece of beautiful floral wallpaper. Watch the video!
Flowers have always been my favorite, but now even more than ever. I hope you'll enjoy painting this!
Floral Fantasies – Weekend Sale!
I am also happy to announce that Floral Fantasies – my flower painting class is now available again!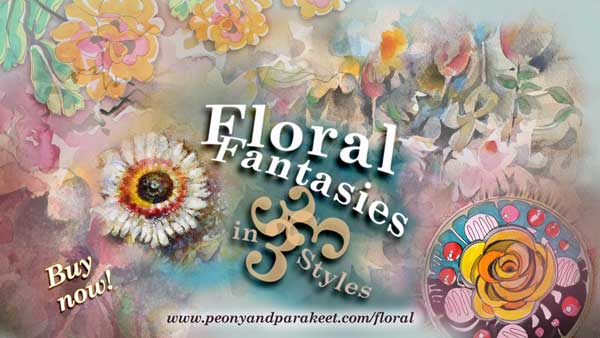 Honestly, this is the class to take when you want to become a floral painter + it's for sale April 23-26 (PDT)! >> Buy here!