Discover the Surreal with Watercolors!
Find an Ecstatic Way to Paint, Inspired by an Artist and Architect Friedensreich Hundertwasser!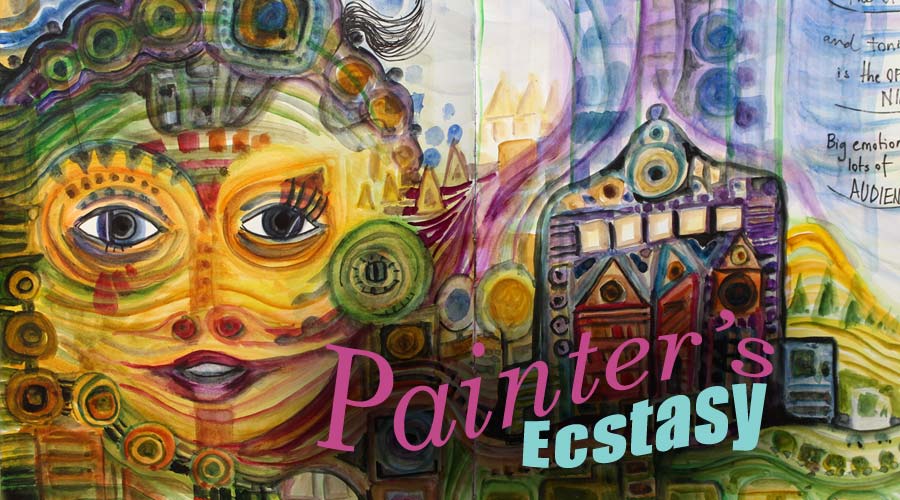 Painter's Ecstasy
is a self-study art journaling class including:
– 35-minute edited video including step-by-step instructions for surreal and rich watercolor painting
– 5-page PDF file with complementary tips
Art Supplies
– Watercolors
– An art journal book of your liking (or a sheet of fairly thick paper). No watercolor paper required. This technique is suitable for almost any paper!
– Optional: Black thin-tipped drawing pen, tip width 0,4-0,8 mm. These can be brands like Micron, Staedler and Pilot Permaball.
– Optional: Colored pencils.
Samples – Student Work
Buy the Class!
Painter's Ecstasy was published as a part of Imagine Monthly Spring 2016. The class is available in a bundle.
>> Buy the bundle of all 6 classes!