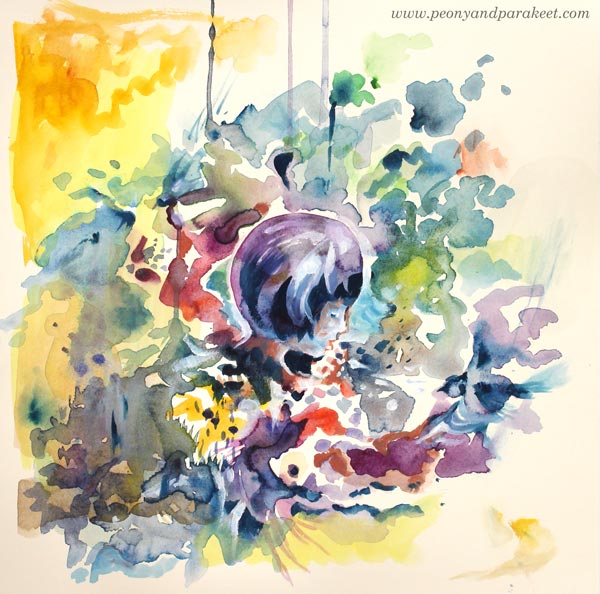 This week, I have made a special video for you! On the video, I paint with watercolors and talk about getting attention and growing imagination. They both are important for any artist. Honestly, it was quite exciting to talk and paint under two cameras, and I was afraid that I would just make a mess when I had so many things going on at the same time. But I tried to make the video so that it would feel like you would be visiting my studio and paint with me there. I hope you'll enjoy it!
Painting with Imagination – Watch the Video!

Floral Fantasies in 3 Styles Begins Oct 16!

Let flowers make you an imaginative artist! Reserve Your Spot Now!