This week, I share my newest painting, and thoughts about a life change after becoming an artist – even if I don't quite know where I will be heading next myself.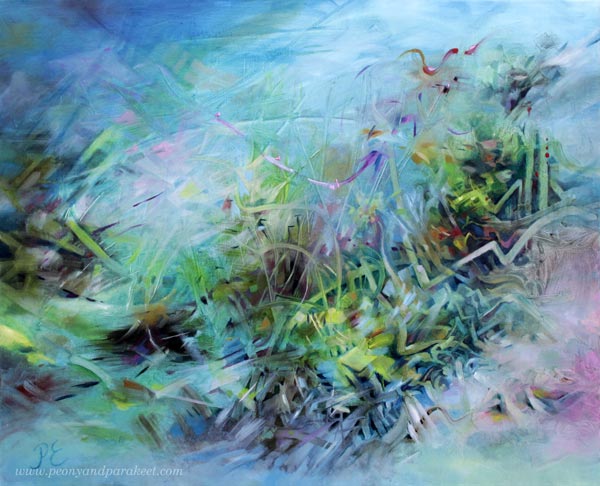 All my life I have wanted to be an artist. But first, I went to study software engineering because it was a much more sensible thing to do at a young age. And I loved computers. How can a girl love machines so much?
There's this girl in me who looks in the future and gets excited about technology. And then there's another girl who looks back to history and wants to paint like Rubens or Kandinsky.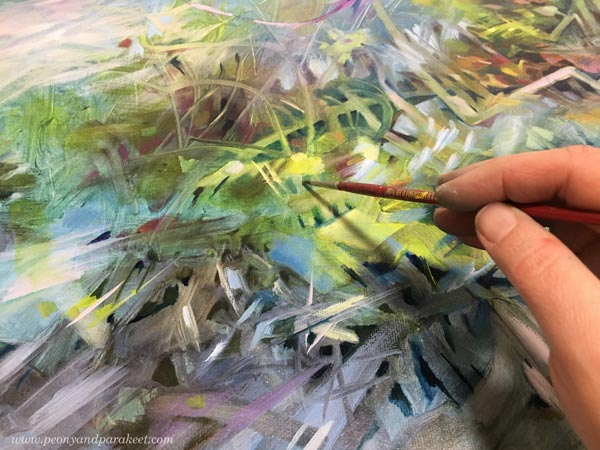 Pursuing the Dream of Becoming an Artist
After I got my degree in 1996, I repeated to myself "Paivi, you are a master of science – "diplomi-insinööri" for a couple of years. It felt so unbelievable!
But I had this other dream that I wanted to pursue, and it felt like my life would be too short for that. So many years were given to technology. However, in 2014, about seven years ago, I decided to give it a go.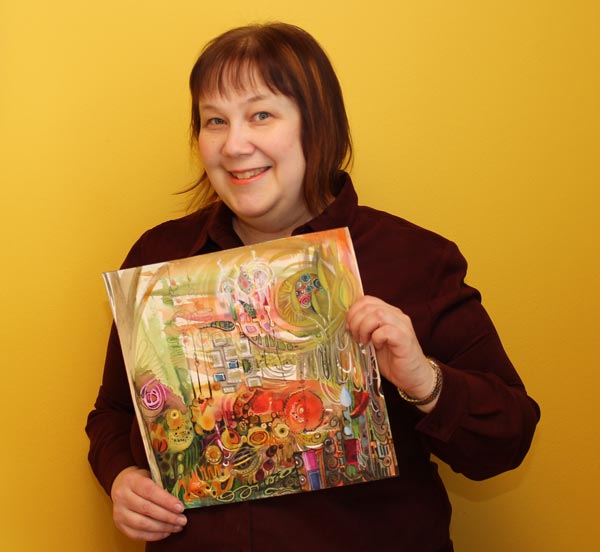 Every day since then I have banged my head against the wall between the outer and inner world. I have learned to draw freely, get intuitive with watercolors, illustrate animals and magical fantasies, and paint flowers and abstracts.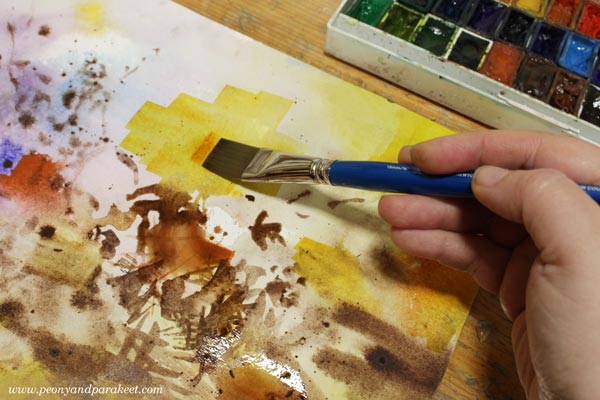 I thought that I would be learning and teaching for the rest of my life, never coming home, but fully enjoying the journey.
Breaking Through in Becoming an Artist
However, this year, I found myself breaking through, seeing a new horizon. I had to really push myself to give finishing touches to my newest class Floral Freedom, and after reading Wassily Kandinsky's book "Point and Line to Plane" the final small pieces fell in their places. It was like a big equation in an engineer's mind became solved, and I found myself whispering: "Paivi, you are an artist."
And similarly, as after graduating in 1996, the achievement felt unbelievable. But this time, its tone was different. It was not a validation received from others but from myself and thus, felt more holistic and life-changing. Yes, I may have been an artist for others for some time already, but finally, I have become an artist in the eyes of myself. It has made me want to put recent paintings side by side and continue the series boldly and unapologetically.
There's also unexpected sadness in this happiness. The imaginary world that I have been building for the last years has fully opened, but with that, something has closed too. The old routines are gone. I no longer question what I should create in terms of subject or style. All I have to do is to fill a palette and start painting.
I am still unaware of what's coming next. How to sustain myself. How to live after solving a puzzle that has been in my head for 53 years.
Blackbird in a New Territory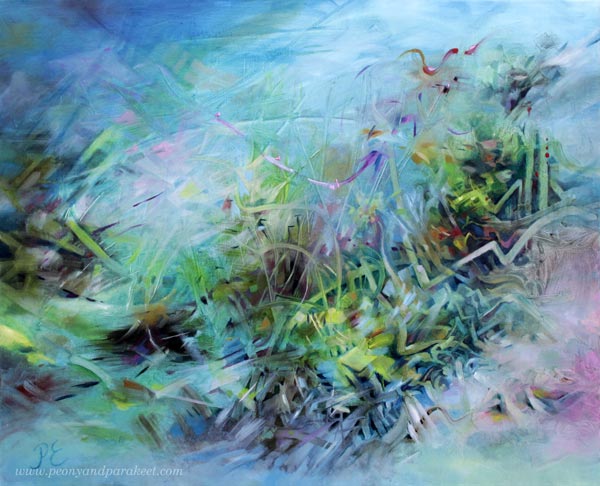 Every morning when I open the door, I see blackbirds in our front garden. They seem modest and hard-working. They rarely rest, and when they sing, it seems to be for a purpose. These colorless birds don't ever surprise or make my head spin.
But yesterday, I noticed that a blackbird had left the garden and entered my inner world. And it was so delightful, like a sign of hope in all the unawareness and misery that I have had recently. Isn't it amazing that someone so insignificant as a blackbird can reach a soul, even secretly? That someone so plain and muddy can shine so brightly when it lands in another territory!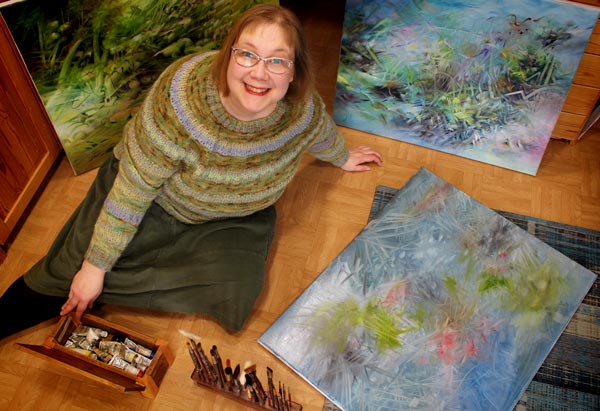 I hope you'll stick with me, take my classes,
and hop in where ever you are in your artist's journey.
I promise to stay around and help you as a teacher and a coach
at least for the rest of this year.