This week, I have exciting news and talk about life's big decisions.
In the spring, I will only paint canvas, but later this year, in addition to that, I will also paint the virtual world! Namely, I have received a part-time 1-year grant from the Finnish Cultural Foundation to produce a digital, three-dimensional artwork called Unknown Land.
This is an excerpt of the application that I sent last fall to the foundation.
In my works, I search for a solution to the problems of the external world through the root causes, so strengthening the inner power of a person. By inner power, I refer to imagination and intuition – the human ability to imagine and sense the future. The future is an unknown land.

We can think of this unknown land as a new untouched continent. When we arrive there, everything seems like a newly born fantasy at first, but soon, we will see that this is not the case – only the emphasis has changed. Things emerge from the past, the meaning of which we have previously underestimated. In an unknown land, we are in a state where we no longer want to return to the past, but on the other hand, we cannot escape it. Then it is possible to see the old shadows in a new light and make an effort from that to the new one. Like my paintings, we, therefore, travel between the future and the past – the abstract and representational.
In the project, I will create an interactive virtual reality artwork based on my oil paintings. The project has many kinds of computer work – digital painting, 3D modeling, programming, testing, etc. So, things that feel more like my past self than the current one.
Past's Big Decisions
Let's rewind to the 1980s when I was making big decisions in my life. My father had just died. I was engaged but not in love. I sent applications to universities and got accepted by them all. Although I tried not to think about it in the picture below, I knew this would happen: I would move far away to the south to study technology, I would not marry the guy I was engaged to, and I would leave art – at least for a while.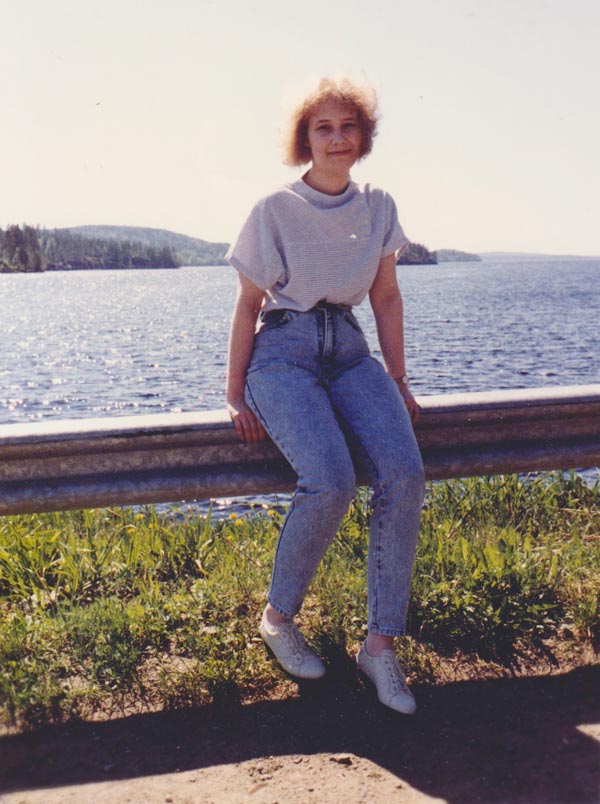 I had wanted to be an artist but didn't think the art schools would be as accepting as the universities. I had self-evaluated my skills and talent, which weren't where they should have been. When I said no to art, I got yes to many good things: intelligent ideas, challenging jobs, better income, etc. I was fascinated by computers, and I believed that the universe wanted me to study software engineering.
But later, it dawned on me that the universe is not quite that simple.
Worlds Are Fighting Over You
Even if I am not a big believer in destiny, I believe that there are worlds that fight over you. No matter how depressed on unpopular you feel at times, remember that some worlds would always do anything to win your heart. And even if you shout to the universe and it remains silent, the worlds are still there for you, waiting for the right moment.
Art didn't give up on me even if Technology won the battle in the 1980s. There have been big fights since. Last fall, just when Art thought that Technology had been beaten for good, I got excited about VR – virtual reality. Art and Technology have their own ways of capturing my attention. Art is like the beast of my inner world, demanding attention and energy. Technology always attacks outside – sends a few inspiring lines to read about innovations, an abbreviation to figure out, or an invitation to a special event for nerds.
"I will let the universe decide," I told myself when I wrote the application. But so it happened that the two worlds that had been fighting over me for all my life finally agreed to come together. My life's big decisions make sense now.
Changes Will Come
I will start the exciting new project in the fall. It will take a lot of my time, and changes will come, but I don't want to think about them yet. I am painting for the next exhibitions and leading the class Doll World this spring. Then it's time for Art and Technology to collide.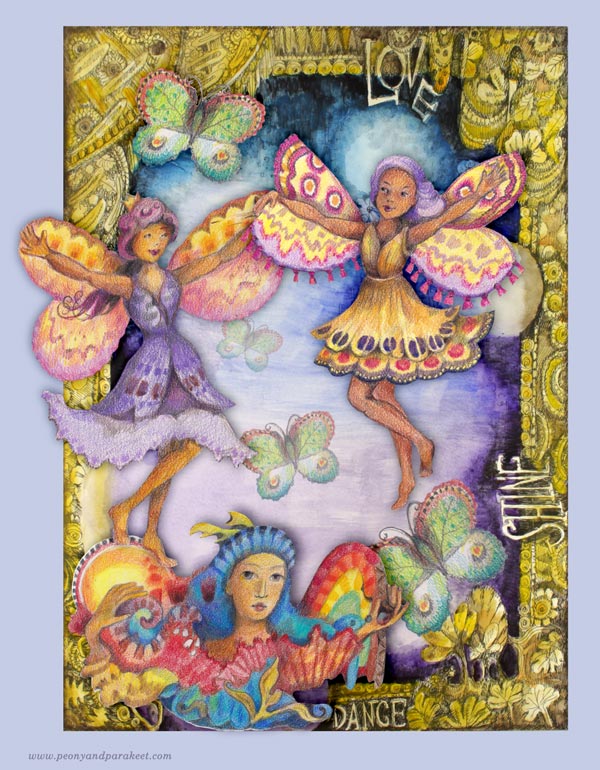 What are the worlds that are fighting over you? Tell us – leave a comment!