This week I share some old and new pieces that are inspired by Rococo and give art prompts for all who are like-minded romantics. Let's send greetings to Marie Antoinette, and create some Rococo-inspired art!
1) Masquerade
2) Passion for Jewels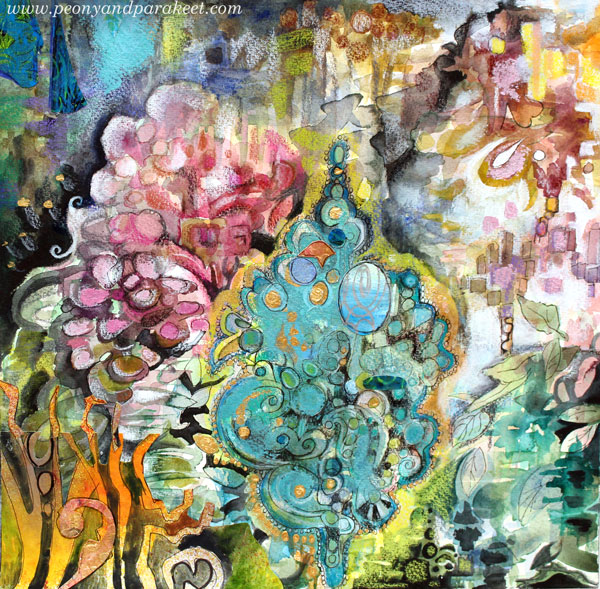 3) Bird's Nest
4) Listening to Mozart
5) Anyone Can Fly
6) Eye of a Romantic
7) Ornamental Figure
8) Mimicking Embroidery
9) Loose Ornament
10) Softness All-Around
Join Bloom and Fly – Move Forward with an Inspiring Community!
Bloom and Fly is a community for you who wants to explore visual and adventurous ideas, get feedback and suggestions for your art, and connect with like-minded art enthusiasts. We have a private Facebook group, monthly themes, live sessions, and weekly opportunities for practical help and feedback.
Bloom and Fly is geared for those who have been creating for some time. It doesn't offer regular step-by-step walk-throughs where everyone creates the same project. You will get ideas, tips, and process photos around the monthly theme but if you are a beginner, buy one of my self-study classes (for example, Inspirational Drawing 2.0) to accompany your membership!
Registration is now open for Spring season (April – June 2018): Sign up here!