Here's an art journal spread that I created from two little incidents: the intellectual and the emotional.
Visualizing an Intellectual Incident
Last week I went to an art gallery to see Ola Kolehmainen's photography exhibition. I often get very emotional when I see art, but this time I was more intrigued by structures and concepts. Ola Kolehmainen's photo collages had a cubistic touch. They inspired me to experiment with squares and arches.

The art journal page looked pretty stiff and formal at this point. But also I felt excited about how it would direct my thoughts when continuing drawing and coloring.
Perfection Needs Order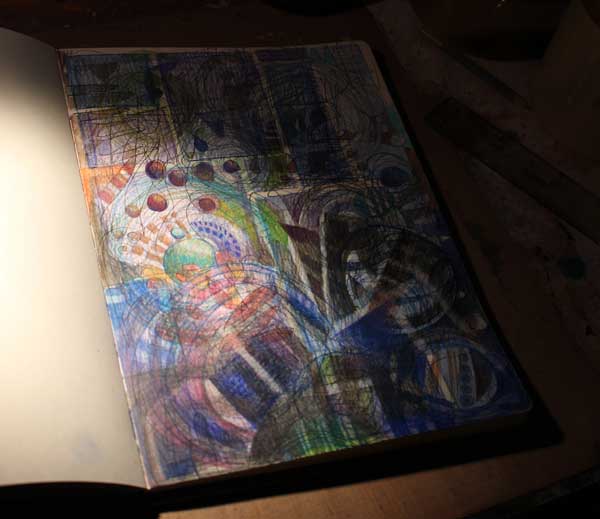 Working intuitively means that I do not always know what 's going to appear next. I just focus on a small area at the time. While listening to some opera pieces, I remembered how close mathematics and music were in the 18th century. One of the great mathematicians Leonhard Euler was also extremely interested in music. I feel that similarly, drawing can be an experience where we use the intellectual side. By drawing we can find out new solutions, practice nuances and fine-tune shapes until everything seems to be in its place. Like Euler said: "… in any thing where there is perfection, there is necessarily also order."
Visualizing an Emotional Incident
But then, when we aim for perfection, we often miss the experience. Like the exhibition last week – I went out without noticing any particular change in my feelings. Then, this morning when walking the dogs, I saw the growing leaves and how they glowed against the sun. The sight was so beautiful, although pretty ordinary at this time of the year. Nevertheless, it felt like opening the door to a great gallery – to nature's supreme art exhibition!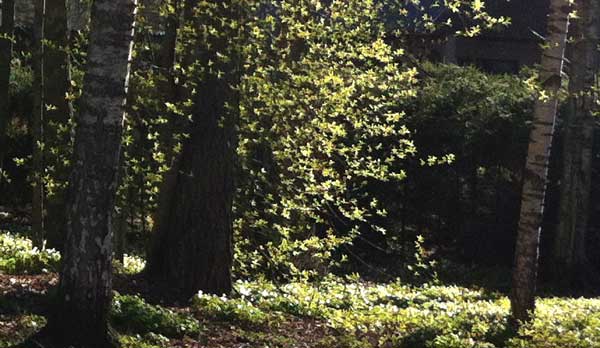 Combining The Intellectual and Emotional Incidents
When I got back home, I thought that it would be interesting to express the controversy of the intellectual and the emotional on the same spread. First, I drew my nature experience with careless lines but with clarity. Then I made it work with the page that had become very detailed but pretty complex.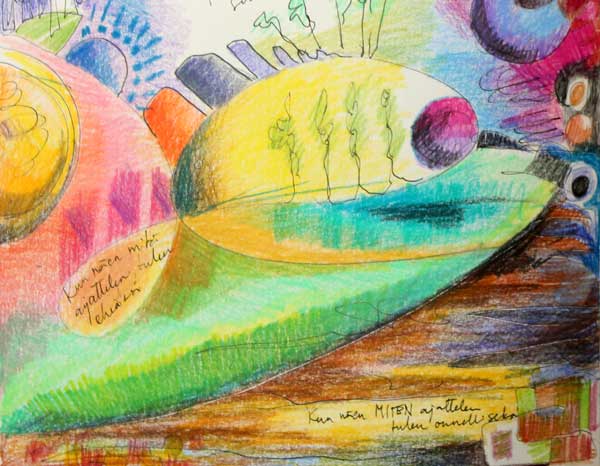 I wrote: "When I see what I think, I become whole" and "When I see HOW I think, I become happy".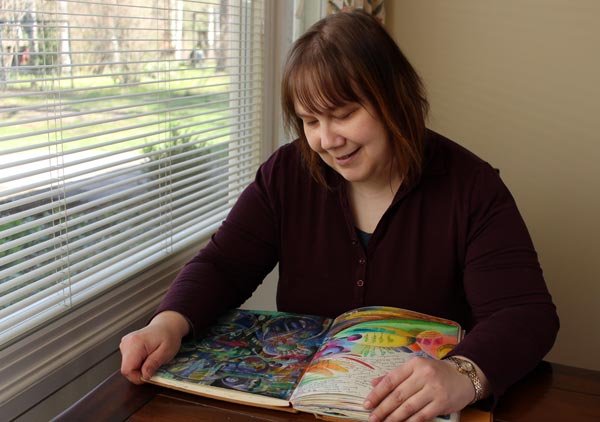 This page spread is not only about going to the art gallery last week and walking the dogs this week. It is what happened inside me and how these incidents were combined. They continue my story as an artist and help me to stay in touch with myself.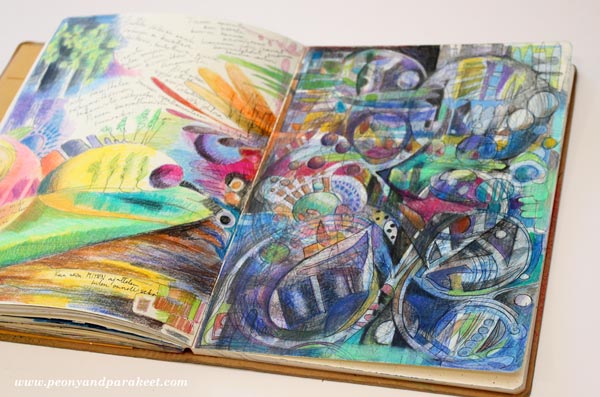 Visualizing thoughts and experiences bring it all together. There's a lot of inner power in seeing what you think.
Subscribe to my weekly emails – Get a free mini-course!