I began to create these circles a while ago. They have been created in Photoshop but they use scanned elements of my hand drawn art. The message here is: don't wait for a major inspiration or grand idea! Your starting point can be one simple shape. Self-expression does not require complex sketching.
Simple Art Journal Page
Creating an art journal page is easy:
1) Draw a circle.
2) Doodle inside it.
3) Color the page. You can add more details while coloring.
When creating this page, I was thinking about spring. It is amazing how the sun and rain take turns and make everything flourish.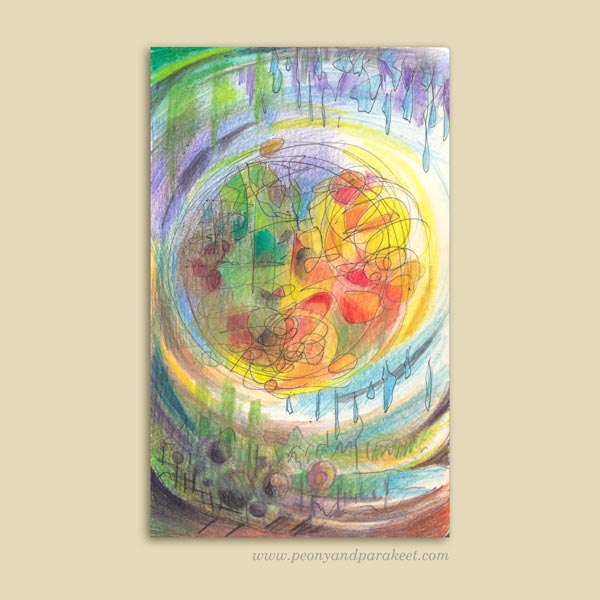 More Inspiration
More fun projects with colored pencils – Buy Coloring Freely!