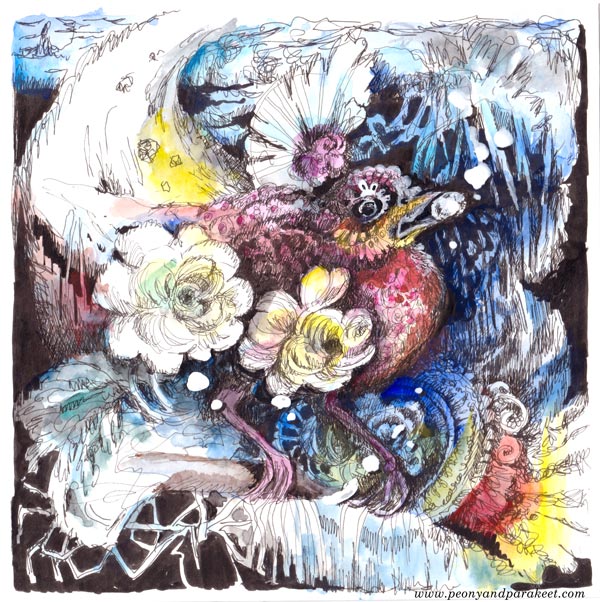 It's cold and snowy in Finland, and I just had to get it out on paper. Watch the video blog post!
The Joy of Drawing – Register for the Free Webinar!
On Jan 17, 7 PM GMT/ 11 AM PST, I will be talking about the supplies and techniques that have made me get back to the joy of drawing during the years! Join us! Reserve your spot here!