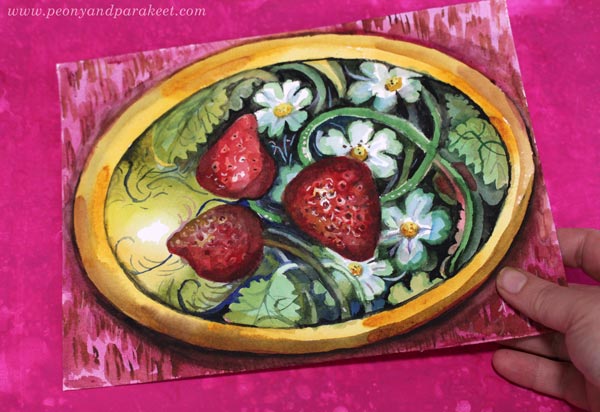 This week, I have a new free video for you. In the video, I create this small watercolor painting and inspire you to create art as well, even if all you can come up with would be just a few strawberries!
With this video, I invite you to join my new class Decodashery where we paint beautiful art with delicious colors.
Decodashery will begin on June 29, 2020. >> Sign up now!