Creating Small-Sized Art – Watch the Replay of the Live Broadcast!
Artist Trading Cards
>> Pointillism in ATC cards – Instructions
>> My drawing class for those who can only draw stick figures!
Small Watercolor Panoramas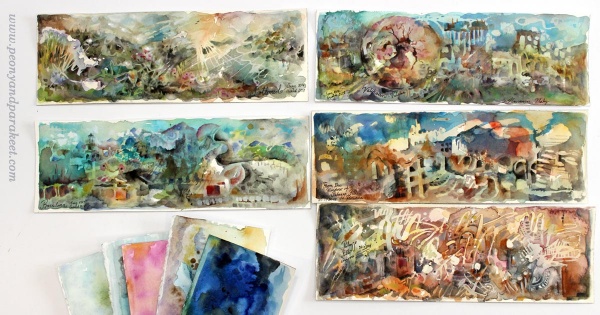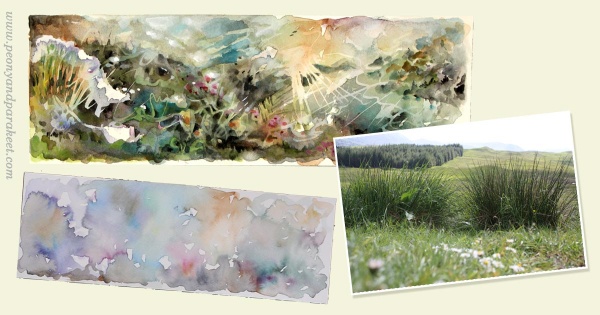 See more in this blog post: Watercolor Panoramas to Express Travel Memories 
Creating a Small Canvas Painting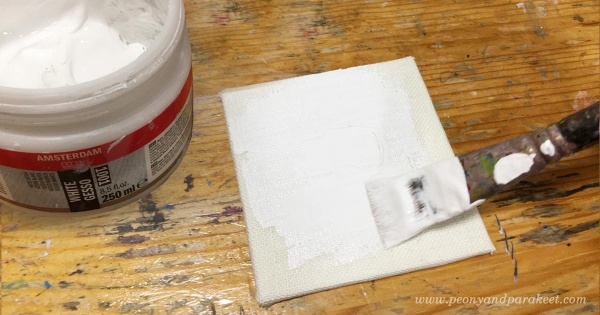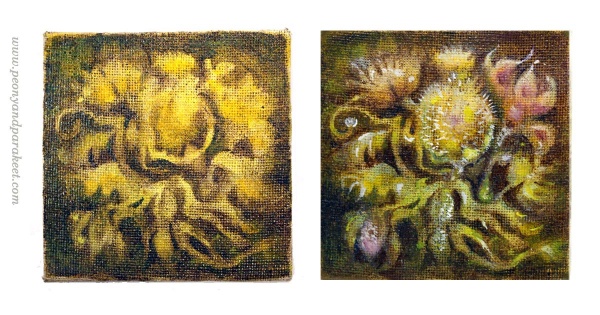 >> Add richness to your artistic expression – Join my art community Bloom and Fly
Eeva Nikunen's Miniature Art
See more of Eeva's detailed art at eevanikunen.com
Next Week: Eeva Nikunen
Resilience – How Eeva Nikunen Managed to Create a Series of 50 Drawings
I will interview fantasy artist Eeva Nikunen on May 3rd 6 PM Finnish time (4 PM in the UK, 8 AM PDT) This is another live broadcast of my blog, and everyone is welcome to listen to us. Eeva has just launched a self-published journal of over 50 detailed pencil drawings. We will be talking about resilience and what she has learned from creating a series and how she has been able to carry through the project all by herself.
If you can, come see us live:
>> Save your spot here!