This artwork was inspired by Rococo, the 18th-century-period style with curves, asymmetry, gold, and ornaments. When I think of Rococo, I think of time. How long did it take to sew those elaborate women's dresses? What about the porcelain table clocks, how many people, how many months did it take to get one finished and working?
The time we are living now is totally different. Not that I want to spend half of my life embroidering one chair. But I cannot help thinking: sometimes we create quantity but not quality. We get frustrated with our lacking skills and weak artistic vision, but often, there's a simple solution: time. So, instead of creating three pages in a week for your art journal, make one!
Creativity needs time. The first thoughts are often the least innovative. When we take time to dig deeper, we reach not only frustrations but also new solutions.
Working in Short Periods of Time
I used to have a difficult time working in several sessions. I wanted my work to be finished in one go. Leonardo da Vinci certainly did not have problems like that! He spent over ten years painting Mona Lisa. Of course, he did not dedicate all of that time to one painting; he did other things too. But he let his subconscious work during the breaks.  So I did da Vinci – while waiting for the watercolor to dry, I engaged myself in other activities.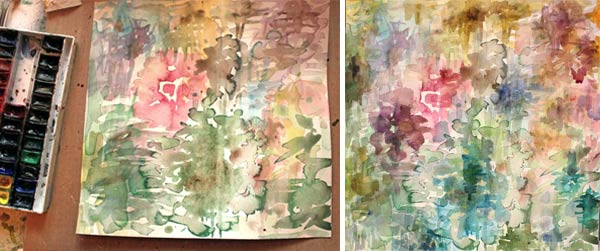 I built the foundation for this work with several thin layers of watercolors. Then I worked with colored pencils and watercolors to add details. A small flat brush is my favorite when adding details with paint.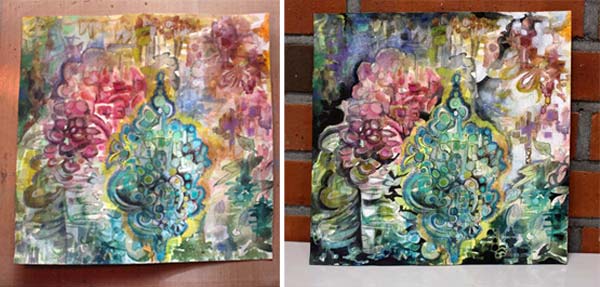 Some might call it finished at this point, but I wanted to add tension and interest. As this was about Rococo, some shimmer seemed appropriate!
Rococo Glitter!
I have a few jars of Inka Gold, beeswax-based metal paint. They seemed just right for this artwork. And speaking of Rococo, some gold would be appropriate too. I love Golden brand's gold acrylic paint.
Finishing
Some hand-decorated papers added richness and variation. Then I continued completing the tiny details.
The size of the artwork is 12 inches by 12 inches. It took about three days from start to finish.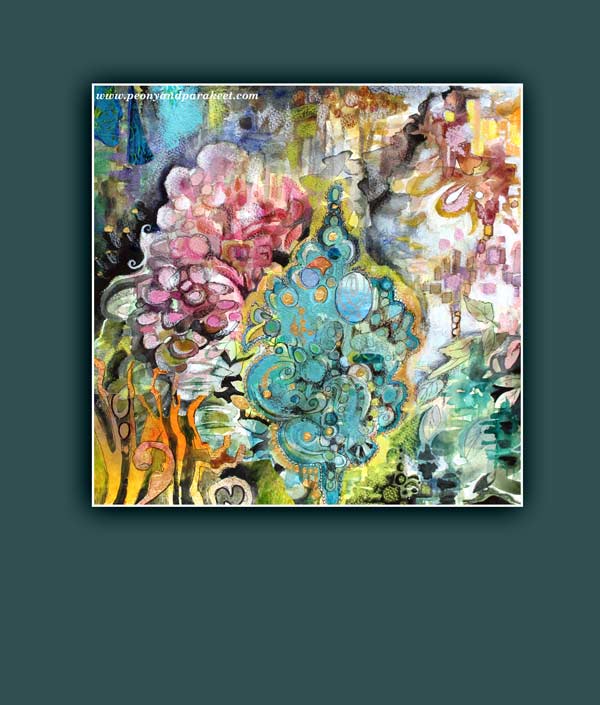 The quality of one artwork cannot be measured by the time the artist spent with it. Great art can be born quickly when skills and creativity meet. But on the other hand, if you want to improve your art and increase your creativity, why not focus on one artwork for a bit longer time.
What do you think? Can you make time work for you?