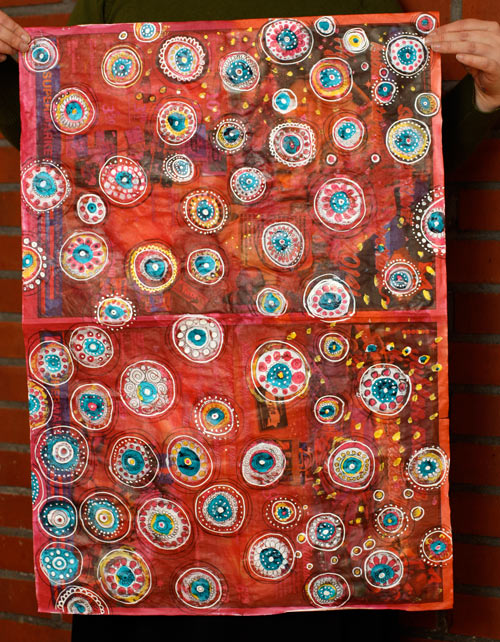 Did you know that newspapers are treasures? Neither did I before I began to wrap Christmas presents and realised that I had ran out of wrapping paper. I solved the problem by creating decorated gift paper from newspaper sheets!
Here's the sheet in the beginning of the process.
I had three various reds of india inks which I used to color the background. Any ink would be suitable. And if you do not have ink, paint a thin layer using acrylic paints.
After the background paint was dry, I painted round shapes with gesso. If you do not have gesso, use white acrylic paint. Thin, even layers are better than thick and bumpy ones. Let dry.
Finally I took a correction pen, some markers and india ink to decorate the white areas.
Ironing makes the papers smooth and shiny.
I could not help making some more. I varied the shape of white areas to make different designs.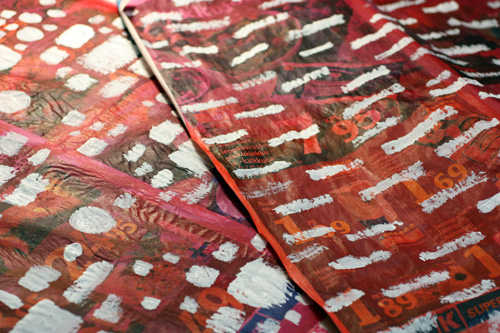 I was pretty pleased with all the three of them!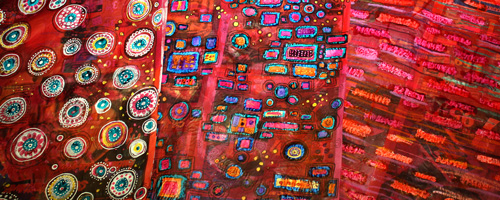 Who would have guessed these were just newspaper sheets in their previous lives!