This week, we ponder what kind of feelings and emotions our art supplies raise in us.
Do you remember these small paintings from a few weeks ago?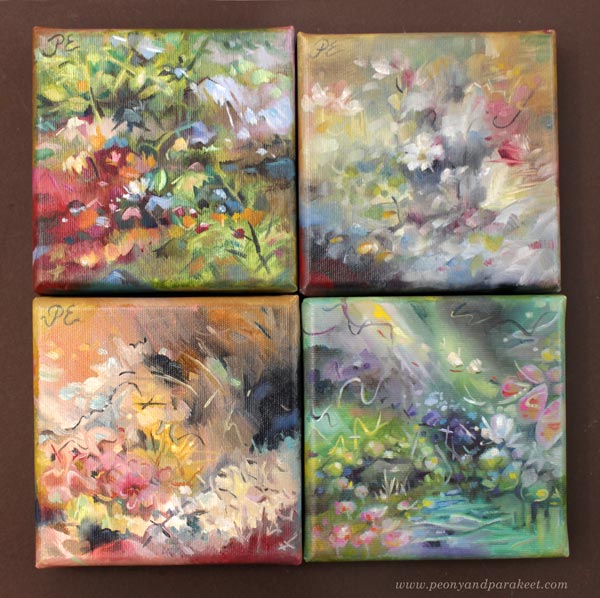 I now got the fourth one finished, and I couldn't resist taking a photo of them together. These are only 6 by 6 inches, and the small size enables me to study a style or an idea before making a bigger painting. So, in a way, these are like pages in an art journal – small art that is delightful to create and look at but that doesn't fill a wall. It's the first time I feel I can create quick experiments directly in oils. And this brings us to the topic of art supplies.
Crayons, Inks, and All the Possibilities
I have now painted on canvas in oil for over two years, and most of the other art supplies don't inspire me so much anymore. I have all kinds of crayons, inks, and paint tubes that were purchased in a different mindset many years ago.
Back then, a new supply meant a new beginning. Purchasing a box of crayons meant that I still believed in myself – that there was still hope that I will become an artist. See a video of me working with crayons – a blog post from 2017.
I like many of the pieces that I created back then, but now when I look at those boxes of crayons, the magic has gone away. All I can hear is the calling of my beloved oil paints.
There are two exceptions though.
Colored Pencils Are the Easiest Art Supplies
Colored Pencils bring me back to my childhood when I was drawing with my elder sisters, admiring what they did with them. For me, colored pencils were not just pencils, but dolls that had names. It was sad to see a doll that I loved get shortened and then finally thrown away!
Compared to oil paints, colored pencils have an advantage. There's no preparation involved. When I paint with oils, I need to build the palette, clean the caps, select the brushes, protect the tabletop, etc. But with colored pencils, I can just grab a piece of paper or open another page in a journal and start coloring freely. When I am tired but still want to create something, it's really nice.
I have also liked to maintain my illustration skills, and colored pencils are great for that too. For example, see the newest course Doll World!
Watercolors Are a Great Teacher
I am also emotionally connected with my watercolor set. Even if I haven't used it much lately, I feel that painting in a watercolor set my style. Many techniques that I use in oil were learned when I was painting in watercolor, for example, negative painting and building an image layer by layer.
I also learned a lot about pigments and their behavior back then. It was a good learning experience to paint many pieces in a row.
I have several courses on watercolor, for example, Magical Forest for fairies and Floral Fantasies for floral still lives!
What about all those inks, crayons, and such, did I learn anything from them? Yes, of course, but when I look back, it feels like when I started to focus more on one media instead of mixed media, I also took a big leap forward in skills. My art went forward when I no longer tried to find a solution by changing the media but by growing the skill. I was also able to get a more emotional connection with the supplies and somehow that feels very important to me.
Oils vs. Acrylics as Art Supplies
Before oils, I painted in acrylics for some time. They are more practical. They don't smell like wet oil does. The painting mediums have less odor too. They dry fast so painting is much faster, no need to wait for days before adding a new layer or making the finishing touches. Acrylics don't require a similar kind of knowledge of pigments and painting mediums as oils do. In oils, you have to be careful with some pigments and the use of mediums because they may cause crackling.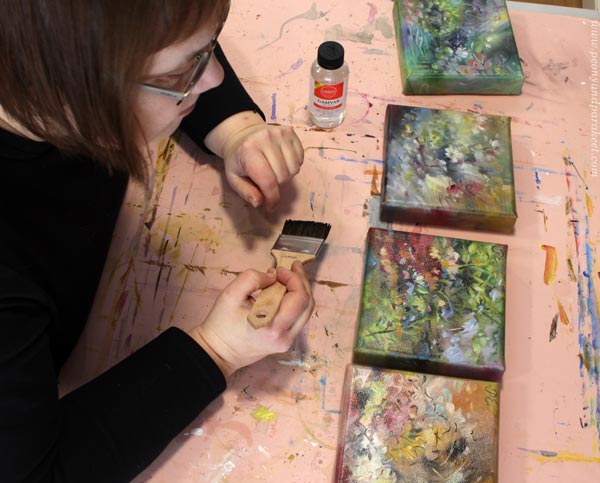 Despite all that worry, when I open my box of oil tubes, I feel different than if I pick acrylics.
The Emotions I Get When Painting in Oil
The oil paints connect me to the past. They take me to the time before I was even born.
Within seconds, I travel back to the beginning of the 20th century, meet the early abstract painters and impressionists, then continue my journey to the 19th century and meet pre-raphaelites, and move from them to those who wanted to capture the realism, and to those who were more romantics. Then again, within seconds, I go to the 18th century and admire all the floral still lives and women in beautiful dresses.
And at best, I continue the journey to the 17th and 16th centuries and see big paintings full of details. Then I also meet the masters that had the patience to make really thin layers and wait for each to dry before adding a new one.
This time traveling enables me to meet long-time friends like Wassily Kandinsky, Peter Paul Rubens, and Leonardo da Vinci and if I do some browsing before I start painting, I always find a new one that I want to meet and learn from.
And now when I am painting for the upcoming Albert Edelfelt -themed exhibition, I also learn from him.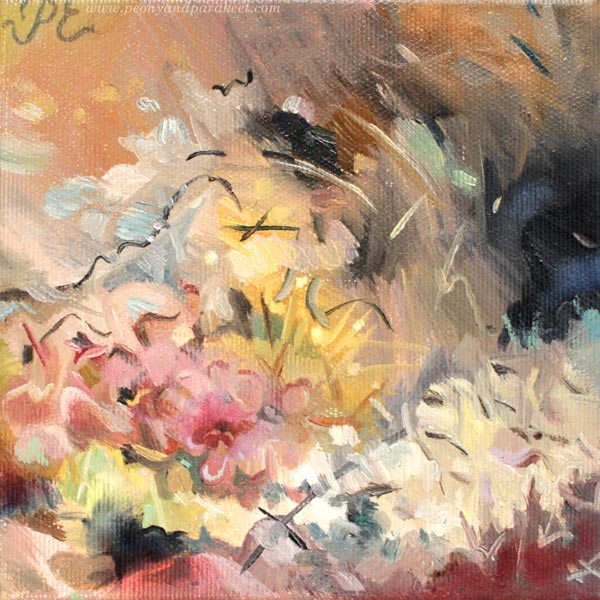 There are many great artists today, but I feel that tracing what you love back to history is essential to artistic growth. I also get satisfaction from knowing that I belong to the chain of generations. Artists from the past, still live through me.
Paintings In Progress
I have been painting quite a lot recently, and there are many more paintings in the queue.
These are in-progress pictures! I will show you the finished ones in the near future!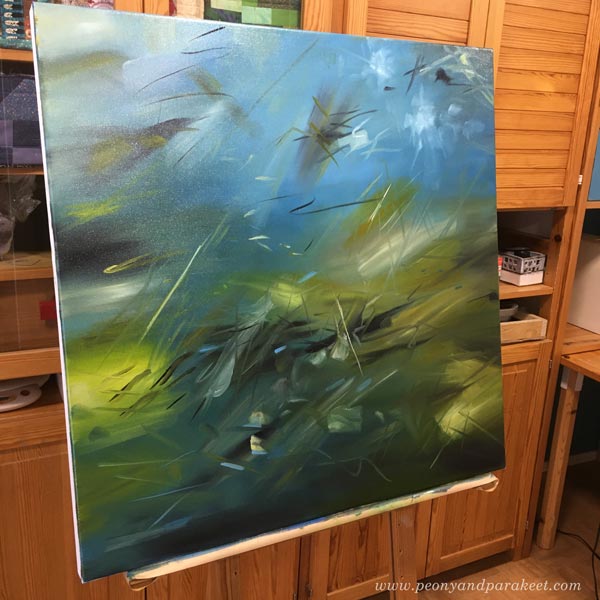 I usually reserve a whole day for painting and try not to do anything else at the same time. If you want to follow a painting day, look for my Instagram stories where I usually post in-progress photos when I am testing the composition and such.
What are Your Favorite Art Supplies?
Tell us what are your favorite art supplies at the moment!
It would also be interesting to know which supplies raise emotions in you.