In the post from May I wrote about modern quilting and showed a quilt that I had made for my new puppy Stella. Even if I have not written a lot about quilting, I have spent quite a lot of time browsing modern quilt blogs and even sewing a little. Now I have finally something to show, it's a new quilt for Stella, a modern quilt that also has some ribbons and lace.
I am so pleased with this. First, I love the colors. Second, it was a good choice to use double wadding to make the quilting more visible. Third, I think I was able to incorporate laces and ribbons in a creative way. Fourth, I so enjoyed the process of making this! I did not use a lot of time for planning. I had a vision of expressing vintage childhood and vintage linens and it lead the way.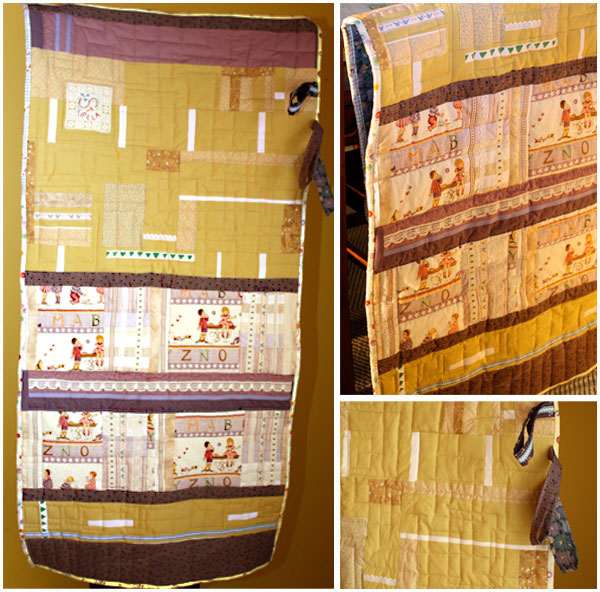 This is a little detail that I love the most: I hand embroidered Stella's name to a small antique lace square!
And she loves the quilt, of course!