If you want to grow as an artist, the best advice anyone can give you is this: Recognize your expertise and bring it to your art! If you breathe art and only art, you will become shallow and miserable, and it will also show in your art.
When I left my day job a year ago, I would not have said all this. I had my last days marked on the calendar (a special gift from a friend from the UK!) and I could not wait to forget most of the things I had learned from developing IT systems.
But the more I got distance from my past, the more I began to realize why I chose computers before art some 25 years ago. I realized that I also love to think, not only create. When I get a crazy idea, I try to put it into a logical form too. The architecture of computer systems still inspires me. Layering, hierarchy, interfaces … all those are concepts that I often apply to my art too. Being accurate and always questioning why – these basic nerd characteristics continue to describe me.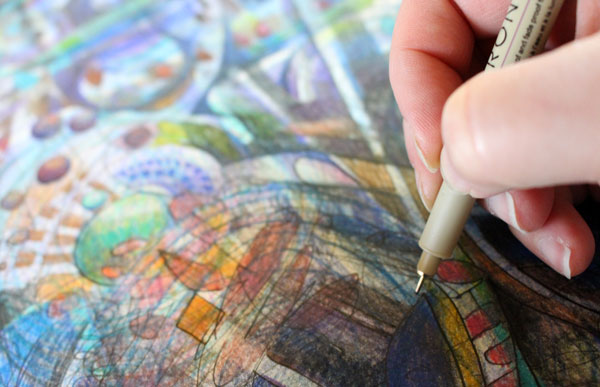 In the eyes of a systems developer, the world is full of details that have to be edited and classified.
I have realized that the more I show my understanding in my art, the more it also relates to other people. They don't have to be computer engineers to feel drawn to my art. Behind every expertise, there are values that communicate much more widely.
In computer science, innovations are constantly made. People working in the field always have to be ready to learn new things. And not only that, but they also have to make existing systems work with the latest technology, so they are constantly adapting old with the new. For me, creating new from the history of art and design is one way to use that skill.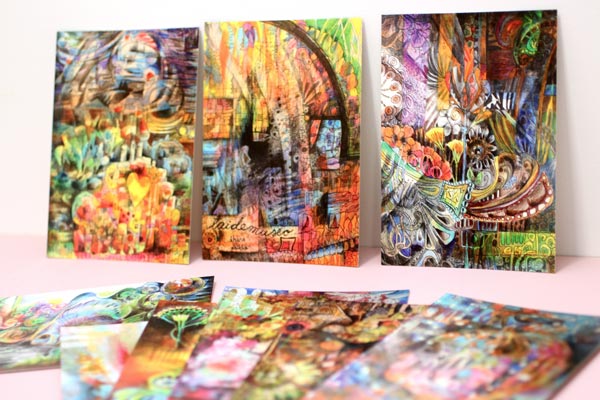 I believe that when people say they don't know what to create, they overlook their expertise. It is not very easy to notice all the things you already know and deeply comprehend. In information technology, it is common knowledge that the projects where many systems are integrated together are the trickiest ones. I used to manage that kind of projects. I became interested in them after I realized:  if you really want to build something that will have a bigger impact, integration is the key.
When you begin to integrate your other expertise to your art, I am pretty sure that things get … just like in IT projects … a bit rough. Different values and opinions will fight, and co-operation seems impossible at first. But after the merging process begins, you will be more creative, and you will have much more to express than ever before.
When I create art, I try to always arrange the time for the little nerd inside me. I know that if I just let my creativity decide, there's a nagging voice inside my head saying: "You could do this better, why did you do that …" By taking breaks and thinking before creating, I accept my past and the part of my personality that is more logical than creative.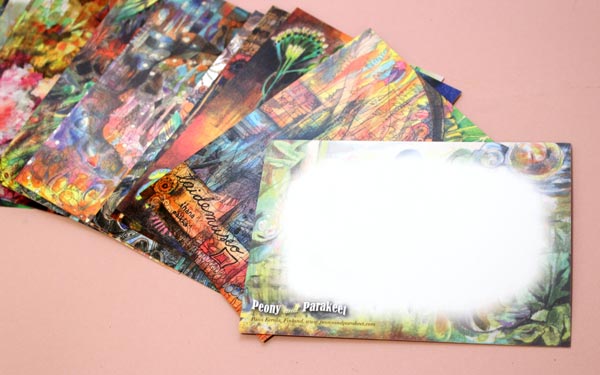 When you hear your inner critic speaking, maybe it is the voice of your expertise! Maybe part of you is disappointed not to get fully involved. Make your inner critic work with you, not against you!
Subscribe to my weekly emails – Get a free mini-course!
P.S. You can buy postcards at Paivieerola.com