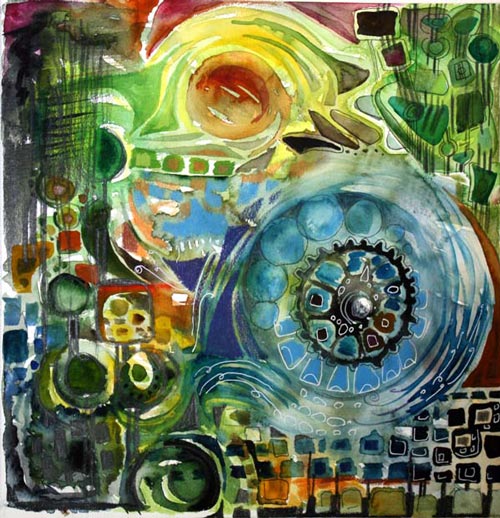 It's time for a video blog post again! I will be creating this watercolor painting on the video. At the same time you will see how I grab pieces of inspiration here and there and add them to my work.
In the beginning of the video I am sitting on the floor of my new art studio. We are renovating a spare room for making art, photographing and shooting videos. I will show you more photos once the room is finished.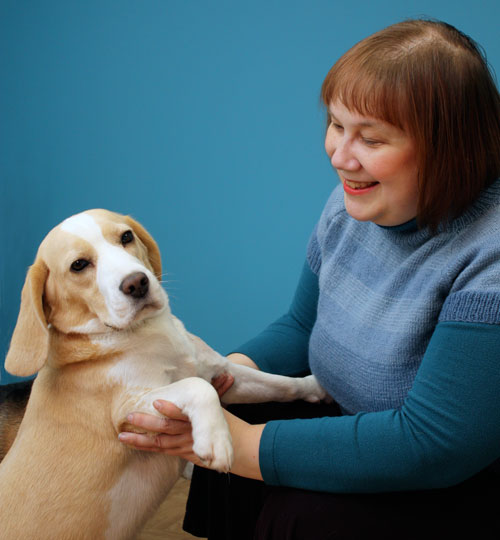 Here's that turquoise studio wall again and me and my younger beagle, Stella. She is a very pampered pet, the sunshine of my life, also called as Princess Stephanie!
I am wearing one of my latest handknits, a sweater knit from Finnish naturally dyed wool, bought from a small Finnish company Riihivilla. If you are interested in knitting, here's another picture of the sweater and more information about it.
Hopefully you will enjoy the video! Have a wonderful weekend full of inspiration!
Subscribe to my weekly emails – Get a free mini-course!