I have just finished this watercolor painting. It's a continuum for this recent one:
This spring, I have been painting flowers, fruits, vegetables, vases, and pots – my inner garden – while my husband has been busy taking care of our outer garden!
I don't intentionally paint what I see in the garden, but I am fascinated by it. Our front garden had big changes last summer so it's interesting to see what has survived through the winter and what hasn't. It's a bit like when starting a painting – some details stay, and some get covered.
At the beginning of May, we got snow. We had just had a warm period but then it became really cold!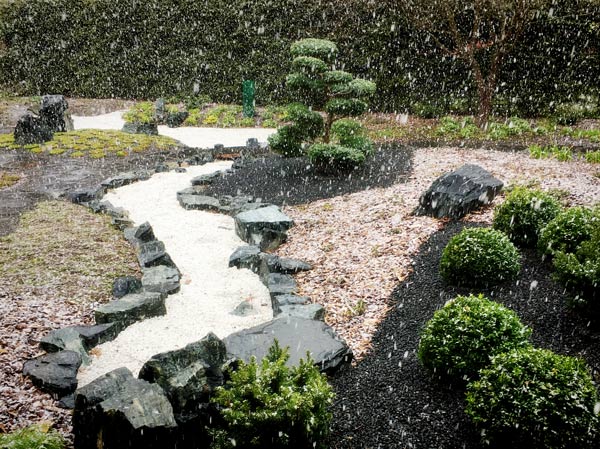 Fortunately, the weather has got warmer again. This morning, I walked in the garden and thought how perfect all the shapes and colors are. I imagined I am a watercolor girl in a watercolor world, translating all the beauty on a coarse cotton paper step by step.
It's just magical when the old cherry tree blossoms in our new Japanese garden for the first time.
I only wish our tree would have pink flowers. But for a watercolor girl, everything is possible!
One of our flowerbeds is filled with a variety of tulips. We buy some new bulbs every autumn, and the bed gets fuller and fuller every spring.
I love to paint abstract shapes and then draw lines to make them flowers or filaments!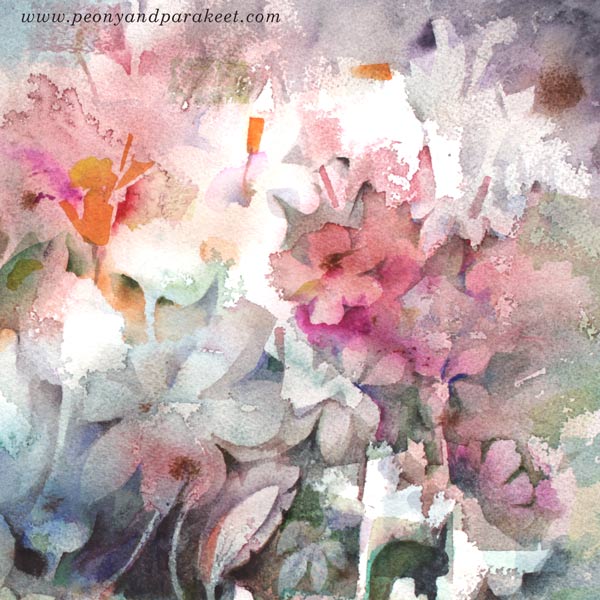 Does your garden appear in your art?