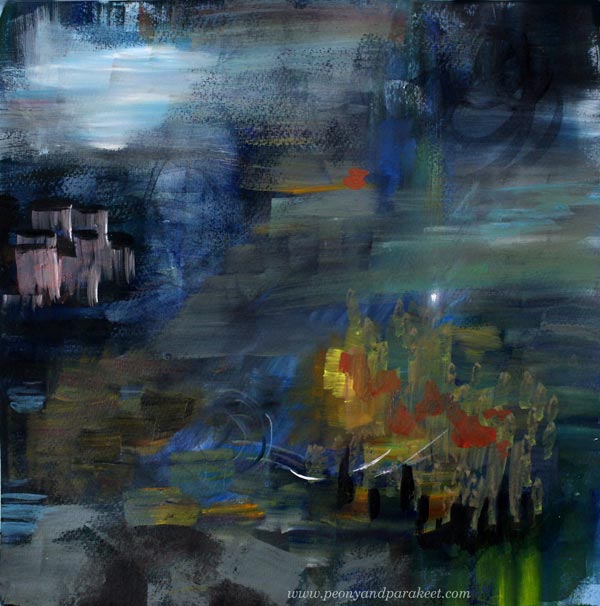 I have always loved abstract paintings. It occurred to me just recently that even if I rarely create realistic art, I rarely go to extremes in abstract. But then, what would prevent me from doing that, putting those cornerstones of my style to a new order.
Namely, if you know what you love to create, why not play with that? Thick black color, sharp lines, dramatic color transitions, sense of movement and muted but distinct colors – those are what I always seem to aim.
This painting is called "Cornerstones" as I like this detail the most.
When you have your cornerstones set, you can feel free to experiment: use less of something, more of another thing, express deeper thoughts or become more playful.
My favorite supplies are watercolors, acrylic paints, and colored pencils. They can be seen as cornerstones as well. If I create something a bit different, it isn't so scary when I use these old friends.
So I started the painting with watercolors. I had some leftover acrylic paints from other projects, so I stopped to watch the watercolored surface and tried to figure out how to create something a little bit different with them.
One thing that I love in acrylic paints is to have many colors on a brush at the same time and get delicious color effects.
I worked with fairly thick brushes so no wonder when the artwork reached this point, I felt it needed some sharpness and movement.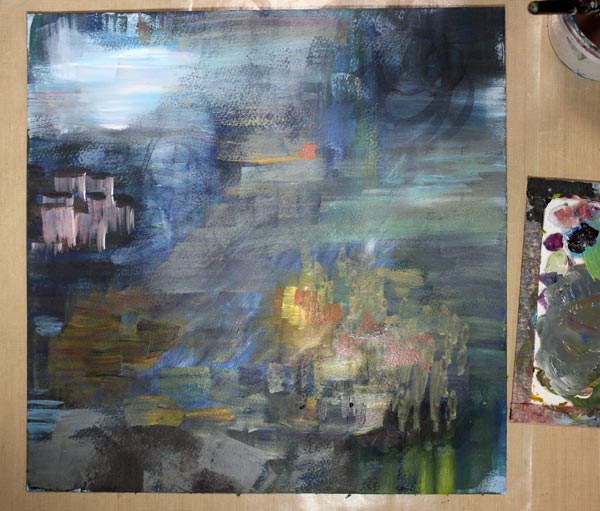 Then I remembered the photos that I love to shoot. I adjust the shutter speed low and move my camera to doodle with light. My photos are not brilliant, but I absolutely love playing with the camera this way. These photos make me think of bit streams and all the wonderful technical innovations.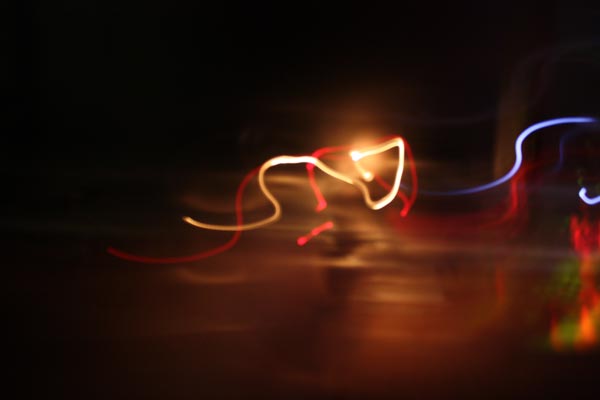 So I added a few sharp light details, and it was finished!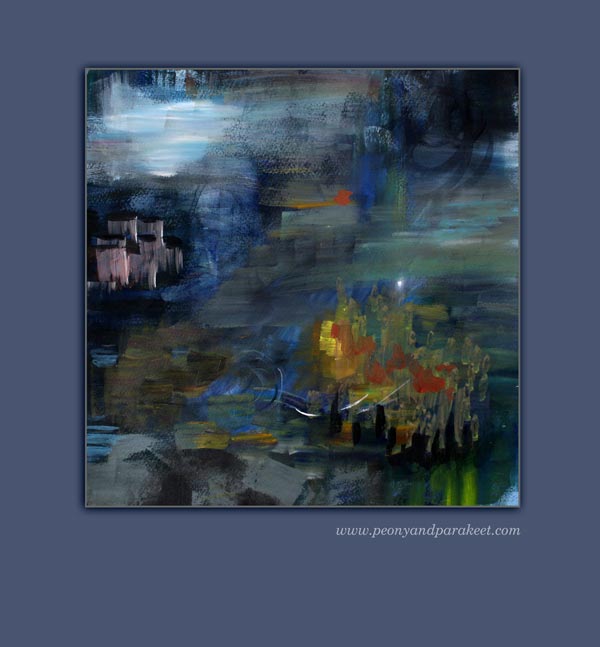 Subscribe to my weekly emails – Get a free mini-course!