Sometimes it's just not possible to stay controlled. I was thinking about art nouveau and Alphonse Mucha's work, but instead of trying to focus on beautiful shapes and accurate lines, I wanted to give my pens a relaxed speed.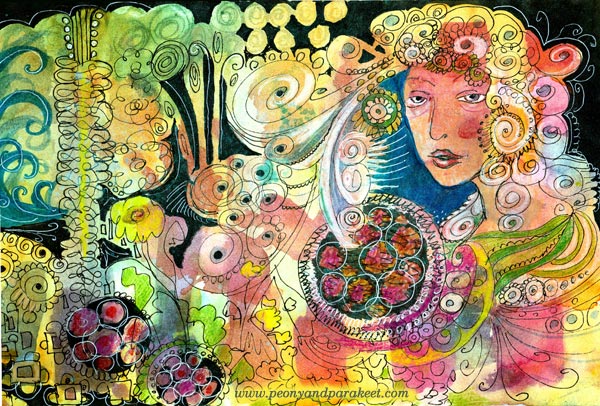 Here are some close-up details. The line is wild and fast.
The watercolor background is as arbitrary as the illustration.
The most difficult thing in illustrating is to get relaxed lines. That's why it's important to get wild once in a while!
Start doodling in a relaxed way – Buy Doodled Luxury!