Stormy Scenery – an art journaling mini-course
---
Connect with your Creative Energy!
Grow Your Quiet Power into a Beautiful Mixed Media Storm
Stormy Scenery
is a self-study art journaling class including:
– 45-minute edited video including detailed step-by-step mental and visual coaching
– 7-page PDF file with complementary tips
This mini-course will inspire you to connect with the generations of sea painters. You will create a unique sea painting while generating creative energy. Every step of the process is different and exciting.
This mini-course is especially for you who wants to take some time for yourself, connect with your thoughts and then open up in visual expression. The process that you'll learn is also tactile and thus a good escape from the daily use of computers.
Required Art Supplies
– Colored Pencils.
– Watercolors.
– Acrylic paints.
– Smooth watercolor paper or an art journal book of your liking.
Samples – Student Work
This applies to both outside and inside: every storm, every sea, every day looks different.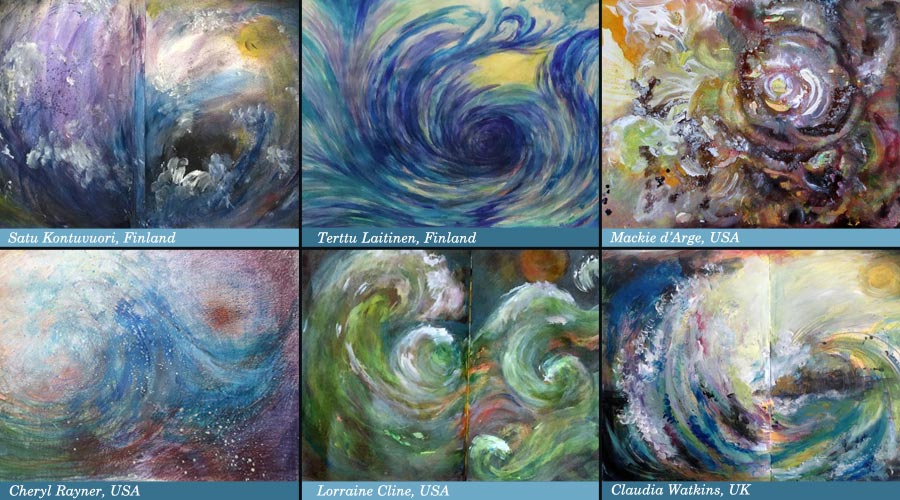 Immediate Download
You can download the PDF file to your computer immediately after the purchase. The file contains the link and the password to the video. The video is offered as a streaming service. It is available at least 6 months after the purchase. You can access the video as long as you want when you download the video as MP4 file to your computer.
Buy the Class!

Price: 15 EUR (appr. 17 USD)

Pay with Paypal using your Paypal account or a credit card.

Buy the Whole Bundle!

Stormy Scenery was published as a part of
Imagine Monthly Spring 2016.

>> Buy the bundle of all 6 classes!