Create Handmade Collage Art to Build Your Visual Dreamland
Collageland is a class for you who loves decorative textiles but wants to save time and effort by creating with pens and paper.
Rather than trying to succeed and capture your style through a single project, start a process of building your visual dreamland one stroke at a time!
Start Creating – Fly Virtually to Paivi's Studio in Finland!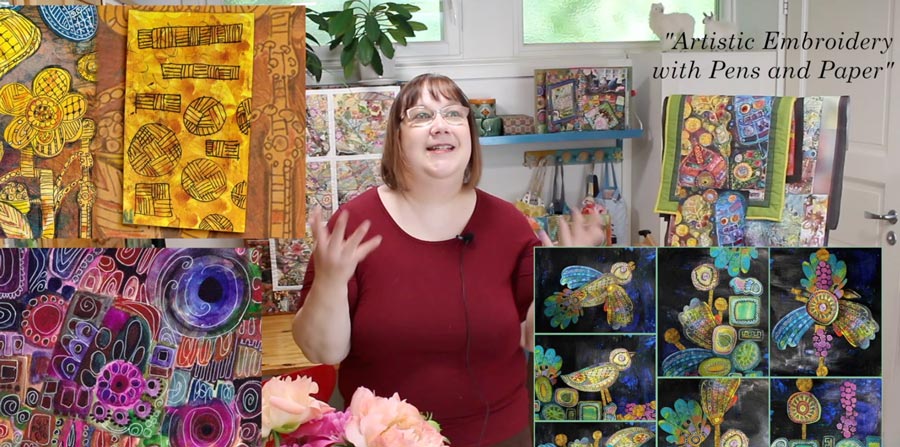 Paivi says:
Collageland is a tribute to one era in my artistic path. It's based on one of my first online classes called Artistic Embroidery with Pens and Paper which was published as a part of 21 Secrets Spring 2015. With Collageland, I want to invite all crafters to the world of expressive decorative art. When you take steps in this path, you will start to see new possibilities in your creating. Maybe your craft will benefit from art. Maybe your path as an artist starts right here, from Finland, from my studio. Whatever is the case, my goal is that this class brings you the joy of imagining through creating.
6 Videos Full of Ideas and Instructions
Create "fabrics" – hand-decorated papers with watercolors and Gelli plate. Add "embroidery" – detailed decorations using a variety of pens. Use the decorated elements to create "applique quilts" – paper collages that connect you with your visual dreamland.
Collageland has almost 2 hours of carefully edited HD videos full of ideas and instructions, and a 10-page document to support your creating.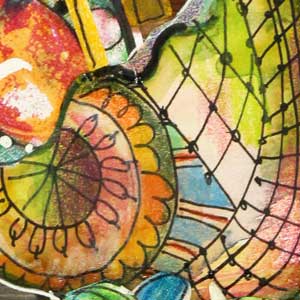 Start Your Flight to Collageland!
Buy the class as a self-study. Pay with Paypal using your Paypal account or a credit card.
Price: 39 EUR (approx. 43 USD)
Immediate Download, No Refunds – You can download the document to your computer immediately after the purchase. The document is in PDF format, and it contains the link and the password to the video. The videos are offered as a streaming service. They are available at least six months after the purchase. You can access the video as long as you want when you download the video as an MP4 file to your computer. No refunds because the digital files are delivered automatically after the purchase.