This week, we celebrate watercolors. I have a new painting and great news: You can now purchase the watercolor module of the class Floral Fantasies separately. >> Buy here!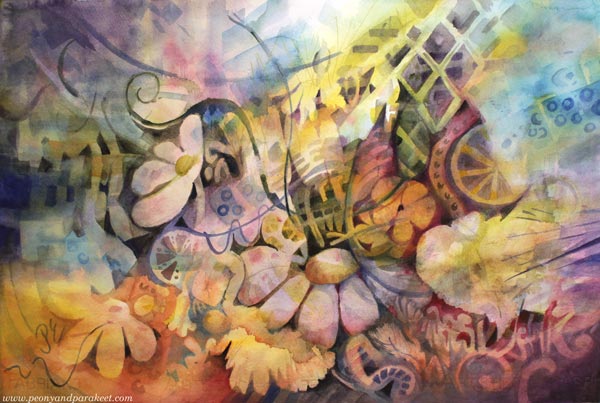 This painting is about living at maximum, embracing the visual richness of our surroundings, and having the courage to show up and reach high.
My Rusty and Shy Watercolor Set
Why did I choose watercolors for this kind of grand subject? Those timid little pans! "Hey, Paivi," they whispered to me. "We doubt if we can dance anymore."
We humans are like watercolors. It takes some time to handle a new element. When a part of us gets washed away, we first become bland and unclear.
Layer by Layer Towards The Maximum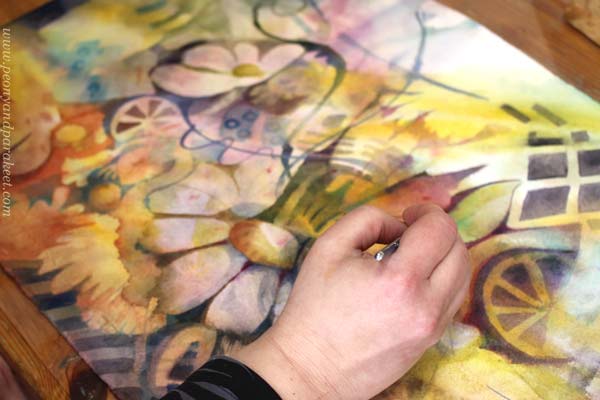 But the mildness changes when layers begin to build up. The colors get brighter and the depth becomes more evident. Like a painting, a life that had no energy begins to breathe and sing.
What first felt uncontrollable, can lead to openness.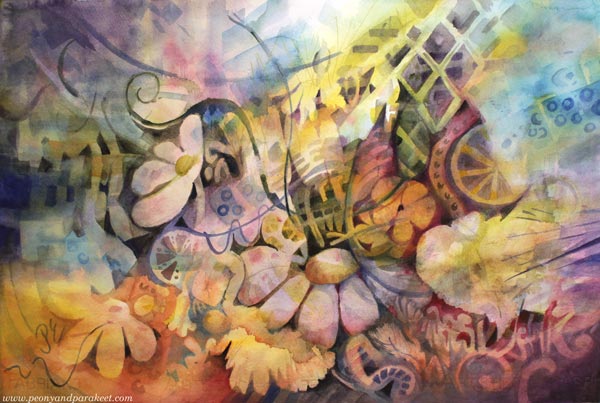 The failures of the beginning become background music, and the true identity is revealed layer by layer.
When the outer world is at a minimum, we have a chance to turn the inner world to a maximum. So why paint like a minimalist when the soul's natural essence is a maximalist! Isn't this the best time to let the inner artist out?!
Floral Fantasies – Watercolor Edition
By popular request, the watercolor module of Floral Fantasies is available separately from the rest of the class. The watercolor edition has four projects. There's one small beginner project, two are slightly bigger but fun projects, and the last one is an in-depth project. You'll start simple, but paint more richness and layers project by project. >> Buy now!
Floral Fantasies – both the watercolor edition and the full edition are on sale this weekend! The sale ends on March 7, 2021, at midnight PST. >> Buy now!