To celebrate the upcoming class Floral Fantasies in Three Styles, I have made a new free video. It is a tutorial for painting a layered floral watercolor painting. I love to paint this way – freely without reference photos and hope that you will enjoy this method too. It's based on a negative painting technique where you paint more the areas around the flowers than the actual flowers.
Enjoyable Floral Watercolor – Watch the Video!
You only need a couple of brushes, watercolors, and watercolor paper. A spraying bottle is helpful also. Watch the video tutorial below!

More Floral Watercolor Projects
Here are some of the pieces from my floral watercolor series which I haven't published in my blog before and which were showcased in the video. I link the title to my art shop where they are available with more descriptions. The first one is "Aamu – Morning".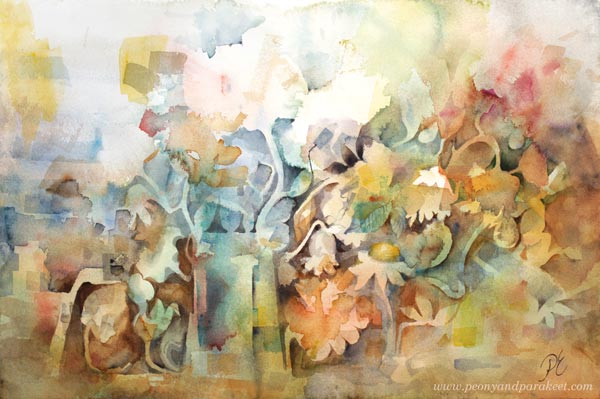 My favorite detail: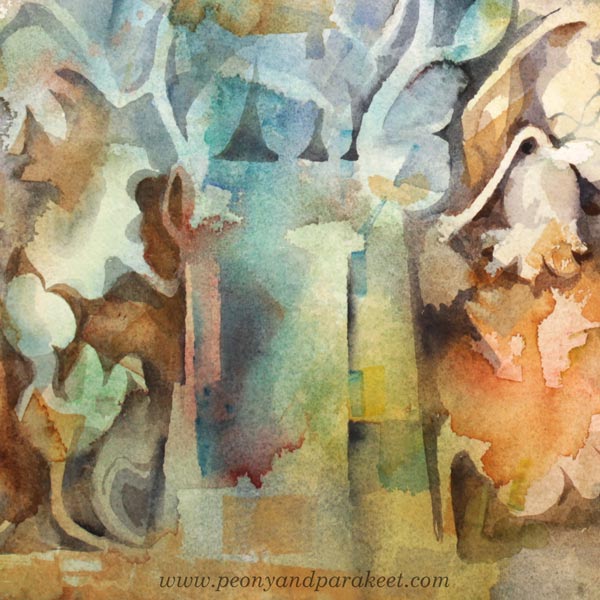 This one is called "Tahtoisin jäädä" – Would Like to Stay".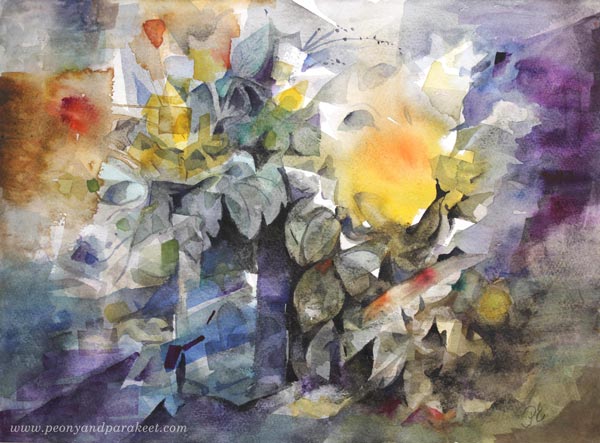 My favorite detail:
This painting is one of my favorite florals that I have painted so far. I saw the color scheme in an old painting and wanted to use it. This one is called "Saan elämältä paljon – Life Gives Me Plenty"
My favorite detail: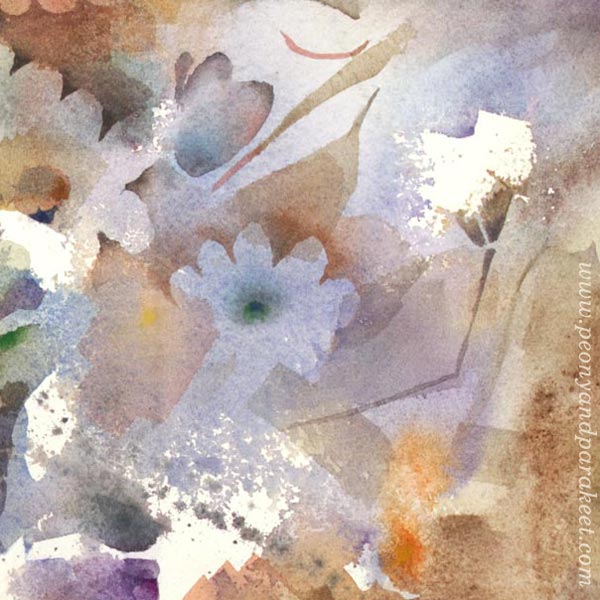 A lovely birthday bouquet that I received this year was an inspiration to "Syntymäpäivä – Birthday" I will show how this was made more in detail in Week 2 of Floral Fantasies.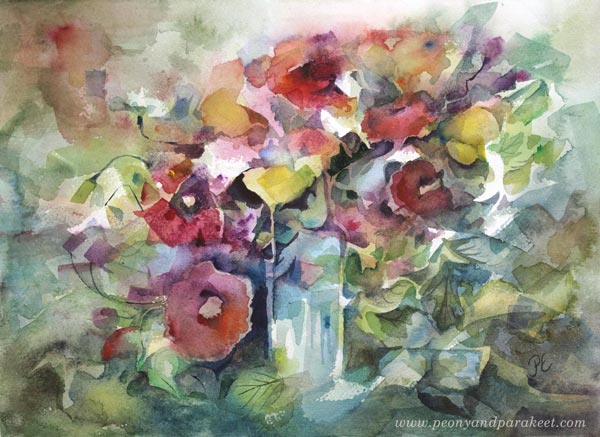 My favorite detail:
All the bigger paintings shown in the video are available in my art store too. See all the paintings here!
Floral Fantasies in Three Styles – Sign Up Now!
My comprehensive flower painting class Floral Fantasies in 3 Styles will begin on Monday, April 29! Don't miss this!
Come to draw and paint flowers with me – Sign up for Floral Fantasies in 3 Styles!