My latest art journal page is called "Withering Peonies." What I love most about peonies is that they are always graceful and brave, whether they get ready for blooming or withering, whether it is late autumn or early spring. They are living in the middle of the continuous transformation, and it's always enjoyable to watch them. They seem unique and individual; even every flower looks different from each other.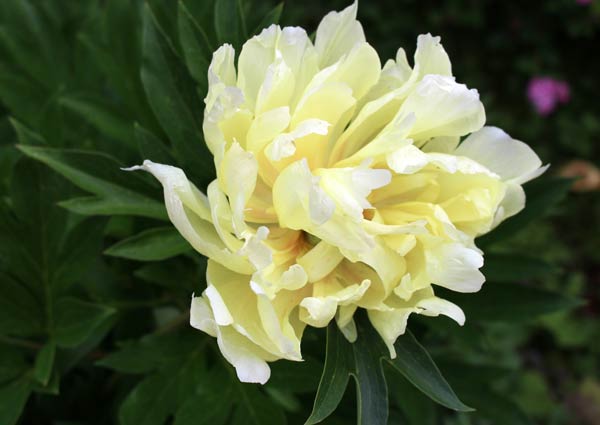 No Fixations, Just Painting and Doodling
When watching peonies, I think about the word "natural." To be able to grow as artists, we need to learn to express ourselves naturally. Like peonies bend towards the light, we should bend towards our inner thoughts and feelings. So when I began to create the artwork, I did not think about anything particular, not even about peonies.
I started with acrylic paints and a palette knife creating thin spots of color using a restricted color palette. Then I changed to a drawing pen and let it move freely, without any fixated thought.
I believe that we suffocate our creativity when we have fixed images in our minds. We get disappointed if we cannot copy the images exactly on paper. But then, the fixed image is often imperfect, impossible to copy. It is more like a collection of visuals, a movie or an emotion that is not very detailed. If we fixate on that, we turn away from what is natural.
Moving forward is natural. It's natural to let thoughts flow freely and add more colors and layers.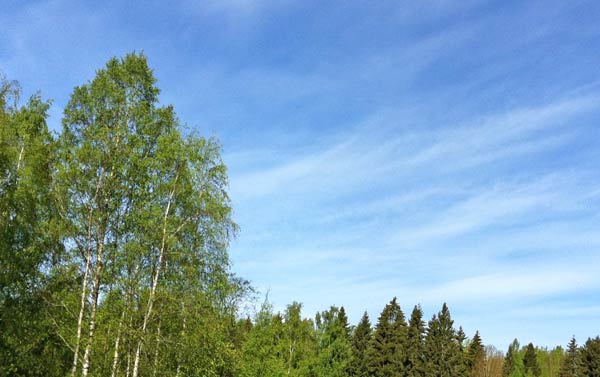 More Mixed Media
I used watercolors for some areas.
After watercolors, I worked with colored pencils.
A Theme Emerges
While coloring, I saw peonies emerging on the page and I remembered the peonies that were put in a vase to save them from the rain.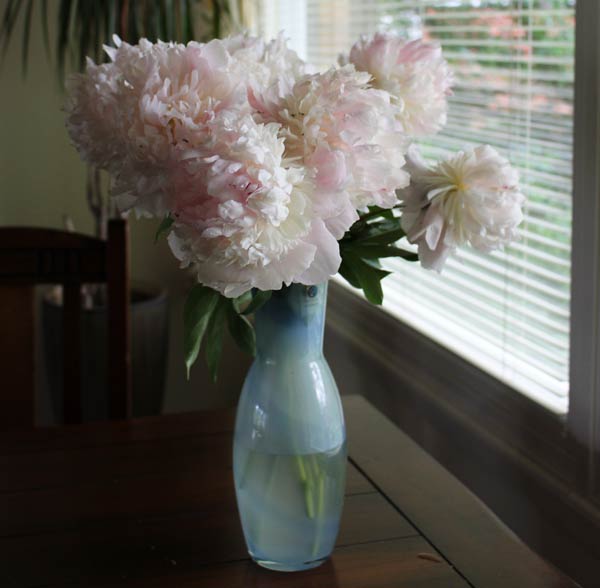 When peony flowers mature, they will lose their color. That gave me the idea to take some gesso and rub it on the surface of the piece. First with a palette knife but then with fingers, to soften parts of the edges.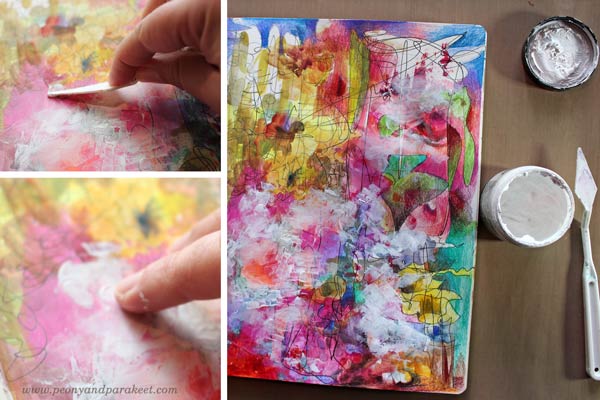 Finally, I sharpened some details with a drawing pen and made some color areas clearer with colored pencils.
Journaling
Writing thoughts after creating an artwork feels natural too. Drawing or painting is not only a technical process, but it's also a way to process thoughts.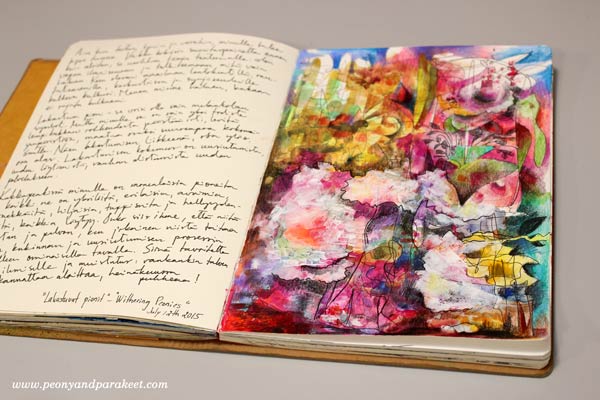 The Natural Approach
Withering peonies can be a symbol of letting go. When you open yourself to art, something beautiful might disappear. But it is so exciting to see what else will appear – naturally!
Subscribe to my weekly emails – Get a free mini-course!